News
Belarus: opponent Svetlana Tikhanovskaya launches a movement against the war in Ukraine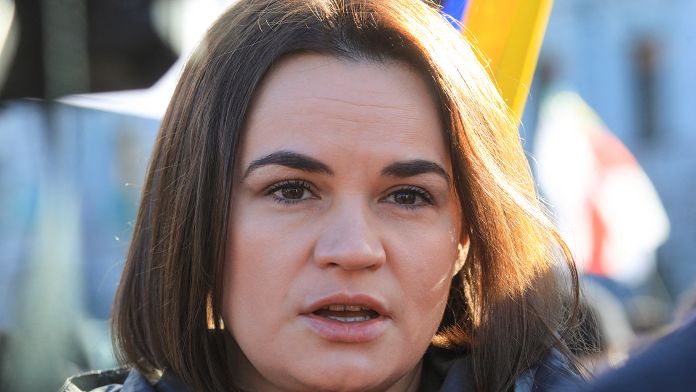 Launching an anti-war movement in Belarus is the ambition displayed by Svetlana Tikhanovskaïa. Currently in exile in Lithuania, the leader of the Belarusian opposition calls for "mobilization" against the conflict in Ukraine.
"We, citizens of the Republic of Belarus, oppose the participation of Belarus in the military actions of the Kremlin and demand the withdrawal of Russian troops from our territory" she wrote in a manifesto.
"It is from our airfields that planes take off and drop bombs on Zhytomyr, rockets are launched from our fields on Chernigov. Hundreds of tanks enter Ukraine every day through our border crossings. I declare an anti-war mobilization. In the coming week, all our actions should lead to two results: that the Belarusians are no longer perceived as aggressors, that the Belarusian military refuses to participate in the war or immediately goes over to the side of the Ukrainians", declares in particular the opponent in a video message.
The regime of Alexander Lukashenko is the main and one of the rare allies of the Kremlin. Since the start of the offensive, his country has served as a rear base for Russian troops. The opponent's appeal comes as Minsk's involvement in the conflict seems to be strengthening.
Minsk has announced the dispatch of troop reinforcements to the Ukrainian border. In addition, a referendum held last Sunday paves the way for the installation of nuclear weapons on Belarusian soil.