News
Being Russian and living in Ukraine: "Kyiv is also my home"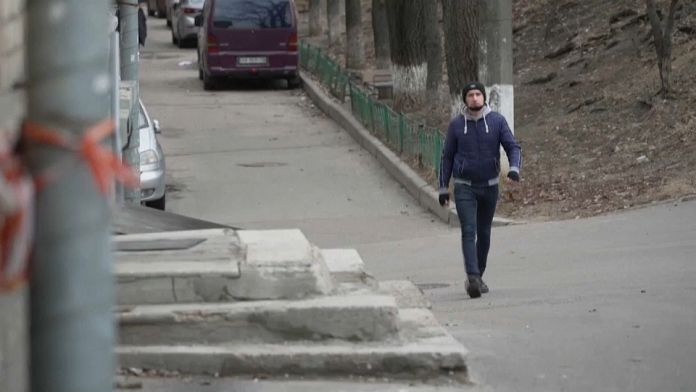 Being Russian and living in Ukraine… A delicate situation faced today by many women and men who live in this country at war and denounce the invasion decreed by the Kremlin.
"Kyiv is my home"
Andrey has a Russian passport, but his life is in Kyiv. He would like to lend a hand to the Ukrainian army, but for the moment the doors are closed to him.
"I have already visited the military enlistment center five times, but they did not accept me because I have a Russian passport. I tried another way, going to Azov, but it did not work. either. That's why I'm volunteering."
Andrey says he is determined to defend the Ukrainian capital, if Russian troops enter Kyiv.
"Kyiv is also my home. Like the inhabitants of this city, I also have to and want to protect it. If the Russian troops enter here, I would like to be able to welcome them with weapons and not empty hands."
Russians are heartbroken
In Lviv, near the Polish border, a city that has so far escaped bombardment, other Russian nationals are expressing their shame since the Kremlin started this war.
Sasha says she is heartbroken. She worries about Russian citizens who find themselves caught in a vice in Ukraine:
"The situation is difficult, especially for Russians who have been living in Ukraine for a long time without legal reason. I know people who have been living here for ten years without legal reason, and now they can't go anywhere, even if they want to. wanted. From now on the suspicions, of the police, of the security services towards them are important."
Russians living in Ukraine are hoping for a quick end to this war so they can go on living as before.