News
Beijing Olympics: what medal hopes for the French?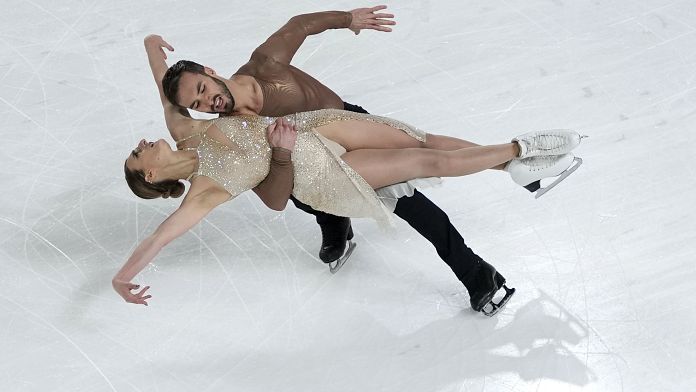 The French Olympic team is aiming for fifteen medals at the Beijing Gameswhich begin this Friday in the Chinese capital, and it was the president of the French National Olympic and Sports Committee, Brigitte Henriques, who announced it during a press video conference.
"The objectives of the French delegation, it is obviously to do as well as in Pyeongchang where we had been able to have fifteen medals. So to maintain the level that was ours in previous editions", underlined Brigitte Henriques, stranded in Paris because she tested positive for Covid-19 before flying to China.
The two representatives of the French delegation blocked in Paris
To be able to travel to China, she will have to present four negative PCR tests. Nathalie Péchalat, president of the French Ice Sports Federation, is in the same situation.
In 2018, France returned from South Korea with five gold medals (including three from the biathlon worn by Martin Fourcade), four silver and six bronze. Despite the retirement of Martin Fourcade, biathlon is in a position to be again this year the biggest supplier of medals on the tricolor side.
"Below ten medals, it would be a disappointment. On the other hand, above fifteen medals, it would be a real satisfaction", estimated the president of the French Ski Federation, Anne-Chantal Pigelet-Grevy.
All eyes on figure skating
The FFS includes alpine skiing, cross-country skiing, ski jumping, Nordic combined, snowboarding, freestyle skiing and biathlon.
For ice sports, the hopes obviously rest on the shoulders of Gabriella Papadakis and Guillaume Cizeronquadruple world champions, five-time European champions and Olympic vice-champions in Pyeongchang in ice dancing, and in search of Olympic gold in China.
"They can't wait, that's the goal they've had in mind since Pyeongchang", underlined Nathalie Péchalat, who hopes to be able to reach Beijing as soon as possible, when she had a first negative PCR test on Thursday.