News
Beijing 2022: the Olympics begin under close surveillance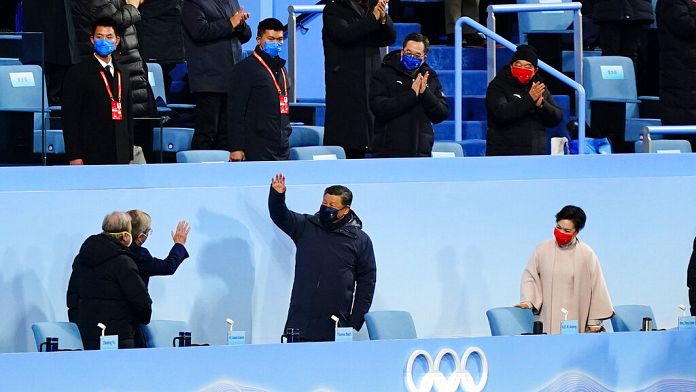 Could the Olympic flame of the Beijing Games be extinguished in the face of the health restrictions imposed by the Chinese regime?
Journalists from all over the world to cover these Olympics are wondering.
"A prison"
Closely watched by the authorities, they are not allowed to move freely in the city and must spend most of their time in hotels or at the press centre.
"We can't get out of the hotel, the police are outside, there's a big barrier. I don't feel the Olympic spirit. (…) It's really, really weird." adds the Croatian journalist, Viki Ivanovic.
The "zero Covid" strategy
"These Olympic Games are very different from the others. It is my 14th Olympic Games and it is the strictest in terms of the rules." adds an Australian journalist. "I understand why, because obviously it wouldn't be a very good story or a big headline around the world if COVID-19 infects everyone here at the Games."
Outside the bubble, no contact is allowed with the general population.
Beijing observes a "zero Covid" strategy. In the next two weeks, nearly 12,000 people must work or participate in these Games. And already more than 300 have tested positive.