Soccer
Before the RC Strasbourg, Laurey reassures about Sainté
Former player of the ASSE and former coach of RC Strasbourg, Thierry Laurey delivered his analysis on the match between the two clubs, Sunday (15h) at the Meinau Stadium.
ASSE: Laurey expects an open match in Strasbourg
In an exclusive interview with Square Posts, Thierry Laurey on the match of the 10th matchday of Ligue 1 between ASSE and the Racing Club Strasbourg in Alsace. He expects an open match between two teams ranked in the second half of the table. "I think it will give an open game. These two teams are forward-looking and it's interesting.", he announced. "The two teams are quite close and play beautiful football. I can't say who will win, but I think the advantage of the field and the support of the Meinau will help Strasbourg. This is an advantage," said the 57-year-old technician.
Even if he expects an undecided match, the former coach of the RCSA leans a little more for the Strasbourg. "RC Strasbourg has changed a lot of its team with recruits… I see a nice team with a nice quality of play that is going to be more and more solid behind. I think they can be a surprise for this season… », he noted. According to Thierry Laurey, the key to the RC Strasbourg-ASSE match could be defensive solidity. "Attacks may take over defenses. So the team that performs best behind will make the difference," warned the coach of Paris FC in Ligue 2.
Thierry Laurey is not worried about Sainté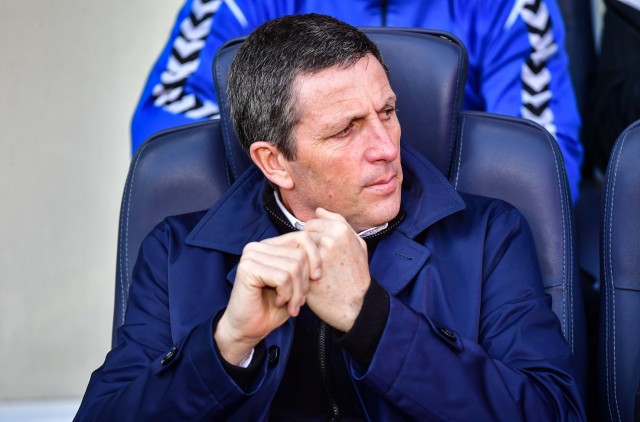 Thierry Laurey also gave his opinion on the 20th place of theAS Saint-Étienne after 9 championship days. He acknowledges that Claude Puel's team is certainly threatened, but he assures that it means to maintain itself in the elite. Provided that the players, especially offensive, are more effective and decisive. "It seems obvious to me that the Greens will recover, but Sainté will have to learn to put them at the bottom. […] Paradoxically, they are last, but I am not worried. I see them making it. Despite the pressure around the club, I'm not worried. If we let the coach work, with concentrated players, I do not see major problems for the Stéphanois ", reassured Thierry Laurey.