Sports
Basketball: The three best NBA players? LeBron James gets snubbed!
Basketball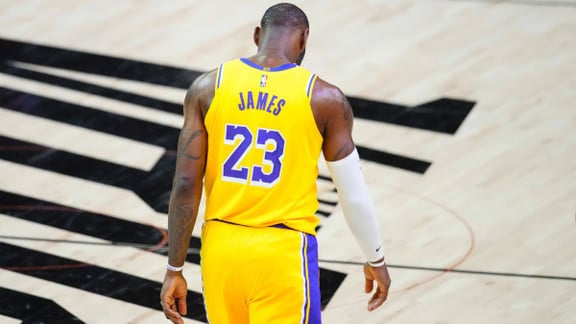 Asked to give his top 3 of the best players in the NBA, Michael Porter Jr does not quote LeBron James who will start his 19th season in the League.
Star of the NBA, Lebron james is regularly cited among the best players in basketball history alongside Michael jordan or Kobe bryant. However, his leadership in the League is starting to be undermined by the emergence of young talent. Injured for much of last season, the King could not take the Lakers further than the first round of the Playoffs. Therefore, while he is invited to make his top 3, Michael porter jr, young talent of Nuggets, cited Giannis Antetokounmpo, Kevin Durant and Stephen curry, but not Lebron james.
Michael Porter Jr zaps LeBron James
" I think I'll say Giannis, just for his mentality. You know this guy can drop two airballs in a row on free throws, and he won't give a fuck. He'll pick up on the next action, and try to dunk on you or take a 3-point shot. He just doesn't care. I find that KD is simply a master of the art of basketball. He can do anything. He is 2m10, measures almost my height, so I take a lot of inspiration from his game. And as far as Steph is concerned, everyone likes to see him play, the 3 points of the parking lot, his handles. He just brings joy to the floor, and his presence is truly unique. I respect his approach to the game », He confides in remarks reported by Let's talk basketball.
Source link