Basketball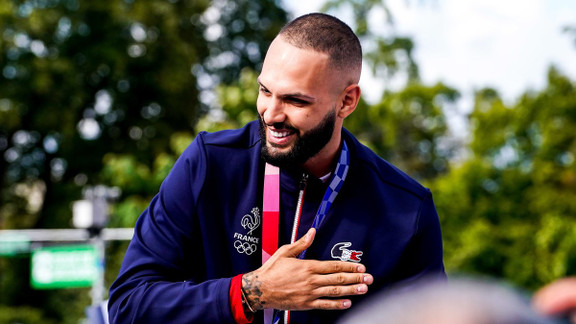 On the verge of winning the most beautiful medals at the Olympics, Evan Fournier told how he experienced the defeat of the France team in the final against the United States.
The french team basketball was close this summer to achieve one of the greatest feats of French sport. But the Blues finally bowed to Team USA in the final Olympic Games in Tokyo (87-82). Authors of a remarkable career, the men of Vincent Collet were particularly frustrated at the end of this final. Evan Fournier, in a newspaper interview The team, recounted the minutes that followed this meeting.
"I hid, I cried"
"I'm the one talking after the matches, I brought the guys together to comfort them. Then I took the direction of the locker rooms. The emotion rose suddenly, I cracked on the stairs leading to the media area. I hid, I cried. In such a moment, everything mixes up: disappointment, but also, after two weeks in a bubble, fatigue, the tension which suddenly drops. It's a whirlwind. But today, what remains is the road traveled by this team, and the promise that this medal carries for the future. We did something beautiful, but we have the opportunity to do something huge for the France team. Something that has never been done… " explained the player of New York Knicks.