Sports
Basketball | Basketball – NBA: Rudy Gobert reveals his miracle recipe!
Basketball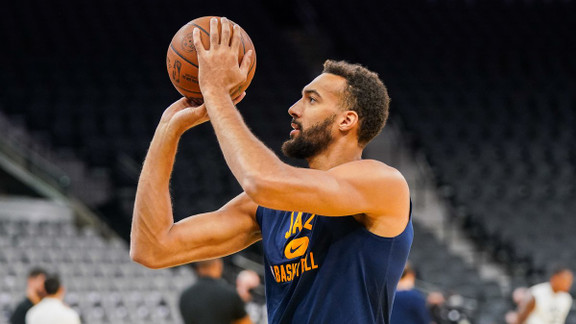 A unique profile in the NBA, Rudy Gobert is distinguished by his very defensive style of play. Asked about the subject, the Frenchman explained how he managed to perform in this sector.
Rudy Gobert stands out for his very defensive style of play in NBA. Centerpiece of theUtah Jazz, the Frenchman allows his frankness to be more solid when he does not have the ball. During an interview with Sirius XM NBA Radio, Rudy Gobert delivered on his playing profile and gave his miracle recipe to always be on top defensively.
"You have to be fierce"
"Defense is a big part of our game. So I really take pride in trying to be the best I can in this business, to make my team the best they can be, and to improve in that. year after year. You have to be relentless. Some guys get there for one or two games, or sometimes for a series of 10 games. But the hardest thing to do is be consistent in defense, every night, all season long. This is the hardest part. I really take a lot of pride in it, and I know that my team needs me to be the best possible in defense to be good ", told Rudy Gobert.
Source link