Sports
Basketball | Basketball – NBA: Gregg Popovich is totally on fire for Luka Doncic!
Basketball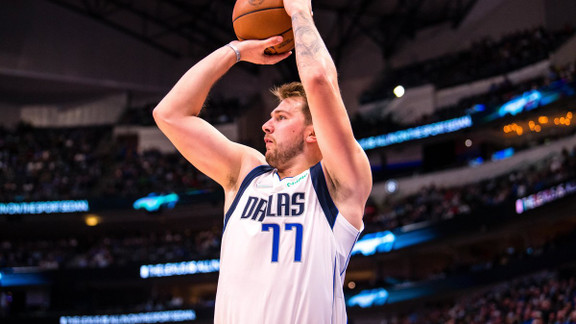 Author of a high-level performance during the victory of Dallas against San Antonio (104-99), Luka Doncic still impresses as much. Before the meeting, legendary Spurs coach Gregg Popovich had already clearly identified the Slovenian's enormous qualities.
At only 22 years old, Luka Doncic continues to cause a sensation in NBA. The back of the Mavericks was a great architect of the victory of his people in the derby of Texas in front of San Antonio. The Slovenian ended the game with 25 points, 5 assists and 3 rebounds. For the coach of Spurs Gregg Popovich, Luka Doncic is in the lineage of the great players of the former Yugoslavia.
"How can you be so good and come from such a small country? "
" When I think about it, I say to myself: "imagine if all these Yugoslavs were on the same team". I mean the Slovenes, the Croats, the Serbs. It's exciting and so cool. Luka is someone who always reminds me of that, when a player from that region comes in and becomes a great player. Seems like there aren't any average players among those who manage to join the NBA because they're all good. So I think back to Vlade Divac, Zarko Paspalj, Toni Kukoc, Drazen Petrovic, all these players who have evolved at the same time. It's a bit like with the Argentines a while ago. This is the first thing that comes to mind. The second thing is how can you be so good and come from such a small country? We don't go to the playgrounds like in New York, Los Angeles or Chicago, where we play every day. The American ego often prevents it from doing so, but the quality of the basketball program there is to be commended. The quality of the coaching, what the coaches must do to get there, the discipline of the players, the hardness of their training, their seriousness … It's huge ", said Gregg Popovich, in an interview for the Dallas Morning News, reported by Basketball USA.
Source link