Sports
Basketball | Basketball – NBA: Evan Fournier fully validates this revolution!
Basketball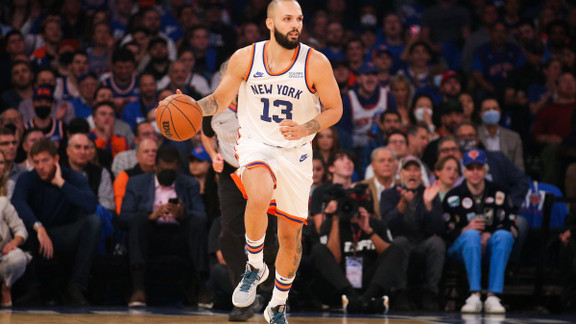 In order to prevent some players from deceiving the referees to obtain fouls more easily, the NBA has changed certain aspects of its regulations. A change strongly appreciated by Evan Fournier.
This year, the rules are no longer the same in NBA. The authorities of the league decided before the start of the season to make some changes to the regulations, in particular because of the many faults whistled previously in favor of the attackers. Indeed, some players did not pray to throw themselves on the opposing defenses in order to easily provoke the fault. As the rules have evolved, Evan Fournier, the player of New-York Knicks, is delighted.
"I think the NBA did a great job"
In an interview for the New-York Daily News, reported by Basketball USA, Evan Fournier validated this major change in NBA : " It was actually very frustrating for me for years. I don't like to make comparisons, but when you come from Europe, you have guys who are not as physical and athletic as they are here. Result, as a rookie, I was doing fault after fault, fault … And I was there, not to understand. I am thin. I am not that strong. But I think the NBA did a great job. We have to adapt. As a fan, I think it's better because you don't want to see guys spending their time trapping the refs. We also want that playoff atmosphere during the regular season as well. Because they don't whistle the same way in the playoffs and that's how the game should be. And I like it. 100 %. "
Source link