Soccer
Barça, a Sampaoli recruit goes to confession
Trained at FC Barcelona, Konrad de la Fuente joined OM in the last summer transfer window. The American striker made a good start to the season under the colors of Marseille and does not regret his choice.
OM Mercato : Konrad de la Fuente is happy in Marseille
Barred by the competition at FC Barcelona, Konrad de la Fuente decided to bounce back to other lands this summer. To give a whole new trajectory to his career and store playing time, the American winger committed to Olympique de Marseille. And it was not long before he adapted to the style of play of OM.
Konrad de la Fuente is one of the most used players by coach Jorge Sampaoli with eleven matches played in all competitions. Moreover, the 20-year-old does not hide his joy to be at OM this season. "Here I adapted well with the Spanish speakers, Alvaro (Gonzalez), Pol (Lirola) and (Leonardo) Balerdi, thanks to them who welcomed me very well. In the city I am happy, the language, I spoke the basic words so it helped me", he said during an interview with Gerard Romero on the Twitch channel Jijantes.
Konrad de la Fuente does not regret his departure from Barça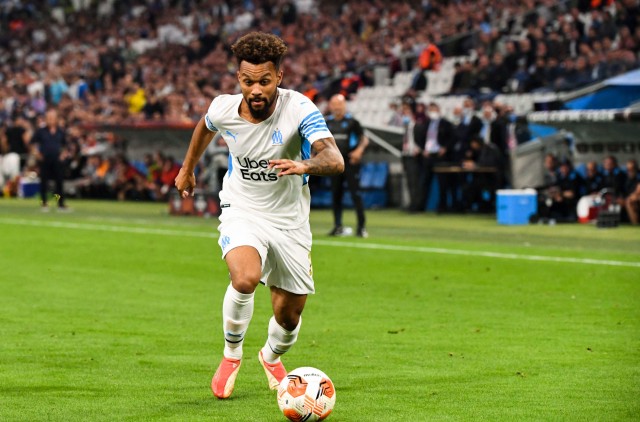 Happy at the Olympique de Marseille, Konrad de la Fuente has never had the opportunity to establish himself within his training club, FC Barcelona. And today he does not regret leaving. "It was me who decided to leave, for six months I was talking about it with my representatives, being realistic, it was going to be difficult to have interesting playing time in the first team (…) I spent last season with them, but I almost did not play ", he confided.
However, Konrad de la Fuente acknowledges that his time in the FC Barcelona first team has brought him a surplus of maturity. "I was happy to be there and train with the best. I learned a lot. It was a good experience", he acknowledged before explaining that he is still a fervent supporter of his former club. Linked to OM until June, the young striker remains « concentrate » on his adventure in Marseille, but does not close any doors for his future. "You never know the future, I am focused on my season here, the rest we will see later," he concluded.