News
Bad weather in Brazil: the toll rises after mudslides in Petropolis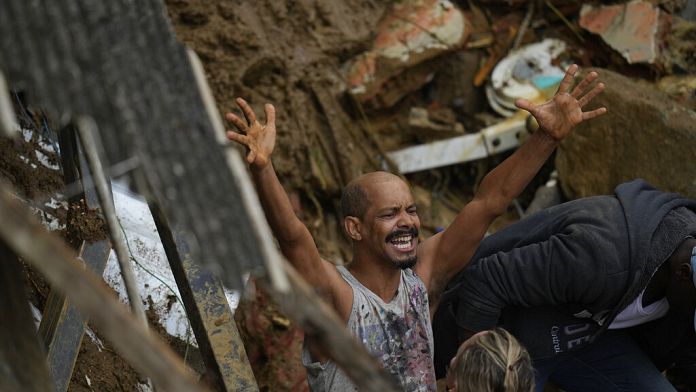 It's a whole section of the hill that collapsed in Petropolis, in the south-east of Brazil. An impressive and deadly landslide that took place on Tuesday after torrential rains. Since then, over the hours, the balance sheet has continued to grow. At least 94 people died and 35 missingthe authorities said on Wednesday.
The tourist town located near Rio de Janeiro was hit by rainfall not seen in nearly a century. These bad weather associated with uncontrolled urbanization have favored devastating floods and mudslides. Dozens of precarious homes built on the hillsides were swallowed up.
The town hall of Petropolis has decreed a state of calamity and a three day mournings. The Brazilian government has warned of a "very high" risk of new landslides in the mountainous region of Rio, due to new episodes of rain expected in the coming days.
The governor of the state of Rio de Janeiro, Claudio Castro, estimated during a press conference that fell "the worst rains since 1932". Brazil has been hit this rainy season by particularly severe rainfall — in the states of Bahia (northeast), Minas Gerais and Sao Paulo (southeast) — which experts have linked to the global warming.
With global warming, the risk of heavy rainfall events increases, according to scientists. These rains, associated in particular in Brazil with an often wild urbanization, favor floods and deadly landslides.