News
Back on the life of David Sassoli: Italian journalist who became President of the European Parliament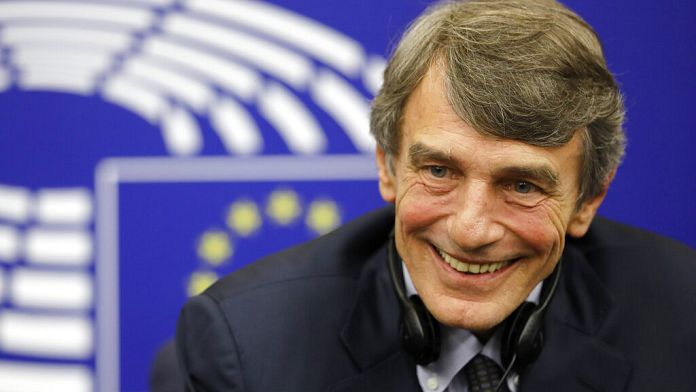 The Italian David Sassoli was first a journalist, presenter of the JT.
He entered politics in 2009 under the colors of the Democratic Party.
From MEP, he became President of the European Parliament in 2019.

It was July 3, 2019: David Sassoli is applauded by his peers. At 63, the Italian is officially elected president of the European Parliament.
This post puts him a little more in front of European cameras, after having been in front of Italian cameras for a long time.
At the turn of the 2000s, he presented the television news at 1 p.m. and then 8 p.m. on the first Italian public channel.
Born in 1956 in Florence, Tuscany, David Sassoli studied political science before becoming a journalist.
In this post, he observed the recomposition of the left in Italy in the 2000s. And as an observer, he became an actor, becoming involved in the Democratic Party, born from the merger of the different currents of left and center-left.
And it is under this social democratic banner that he is running for the European elections.
He, a convinced European, won a first mandate from 2009 to 2014 in this chamber.
Second term in 2014. In passing, he became one of the vice-presidents of this institution.
Third term in 2019. He was then elected president.
Interviewed by euronews, he confided: "When institutions take their responsibilities seriously, they represent the interests of citizens."
A way of reminding everyone how close Europe must be to citizens.
One of these last appearances dates back to December 16, on the occasion of a European summit. "Europe needs a new project of hope", he then launched to the heads of state and government meeting in Brussels.
He died a few weeks later, at the age of 65.