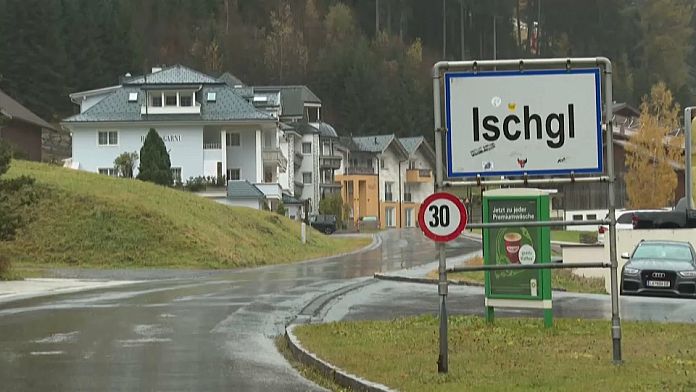 It"s a judicial marathon that starts this Friday in Vienna : the first trial in a long series to determine those responsible for managing the pandemic in Ischgl, an upscale ski resort in the Austrian Alps at the heart of a scandal.
More than 6,000 people from 45 countries claim that they or their relatives were infected with Covid-19 at the very beginning of the pandemic in March 2020; they denounce the negligence of the authorities and the chaotic management of the epidemic. For the bereaved families, the Austrian government is responsible.
"The first serious mistake is that local officials took at least 48 hours – two whole days – to react. I think what the victims most expect is for Austria to finally take responsibility, we have had no sign of that so far "underlines Alexander Klauser, lawyer for one of the victim's families.
The Austrian government denies any failure to do so; it considers that it acted in the knowledge available to it at that time.
According to an expert report, a first alert in early March 2020 was ignored. Skiers continued to pile up in the cable cars of Ischgl. For the civil parties, everything has been done to minimize the formation of a cluster and allow the season to continue as if nothing had happened.
A few days later, Austrian Chancellor Sebastian Kurz declared a local lockdown and asked thousands of tourists to leave within hours, which according to the victims and their relatives would have precipitated the disaster.
In this scandal, five people, including Werner Kurz, the mayor of Ischgl, are under investigation for "intentional or negligent administration of a communicable disease that has harmed the physical or mental integrity of others".
The prosecutor's office in Innsbruck, the capital of Tyrol, has forwarded the case to the Ministry of Justice, without it being known whether criminal proceedings will eventually be initiated.