News
Austria suspends compulsory vaccination law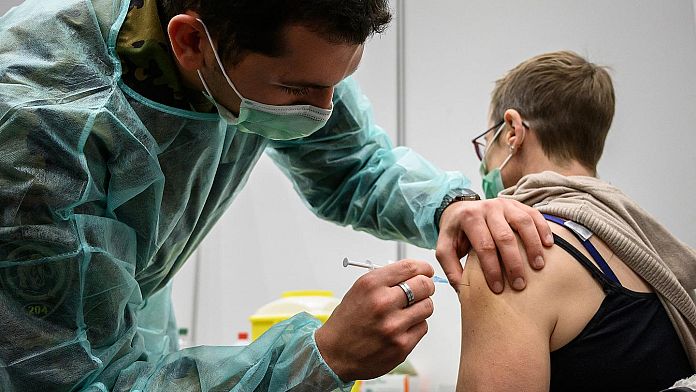 The Austrian government announced on Wednesday the suspension of the law on compulsory vaccination against Covid-19, barely a month after its entry into force, in the face of a lower dangerousness of the Omicron variant.
"We have decided to follow the advice of the committee of experts and to suspend the text", announced the Minister in charge of the Constitution Karoline Edtstadler, during a press conference in Vienna.
"We do not see at this time the need to implement the vaccination obligation in view of the current variant which causes less severe symptoms than the previously dominant Delta variant"she explained.
In this context, "this attack on fundamental rights" does not seem "justified", not "proportional" to the risk posed by the coronavirus pandemic, added Karoline Edtstadler.
A progress report will be made in three months. "Just as the virus keeps evolving, we must also be flexible and adaptable"underlined the minister.
Strong opposition to the law
The law entered into force on February 5, an unprecedented measure in the European Union (EU) and which had aroused strong opposition from part of the population of 8.9 million inhabitants.
For several weeks after the announcement of the project in November, tens of thousands of people took to the streets to castigate a measure described as "radical and draconian".
Penalties of 600 to 3,600 euros
All residents over the age of 18 in this country of 8.9 million people were affected by the law, with the exception of pregnant women, those who contracted the virus less than 180 days ago and finally of those who could be exempted for medical reasons.
The checks were to begin in mid-March, with penalties ranging from 600 to 3,600 euros.
The vaccination rate has not taken off
The measure did not significantly boost the vaccination rate, which is still around 70% of the population, below the levels observed in France or Spain.
The Alpine country has deplored more than 15,000 deaths since the emergence of the pandemic. It is currently recording tens of thousands of new cases every day, nearly 48,000 on Thursday, a record, without the hospital system being overwhelmed.