News
Austria: anti-vaccine party invites itself to regional assembly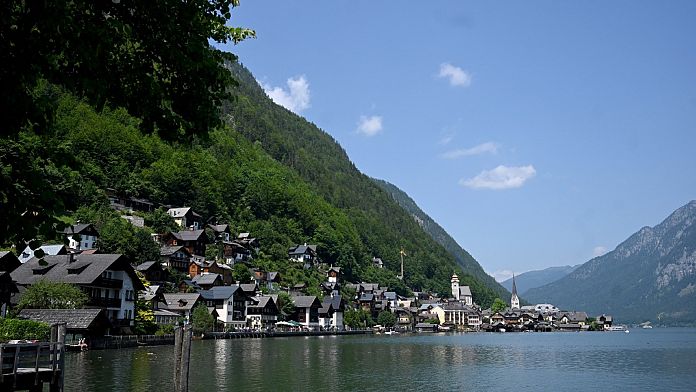 The MFG, a new political party opposed to coronavirus restrictions, caused a surprise by achieving a breakthrough in Austria"s regional elections held this Sunday. This party claimed the right to sit in the Parliament of the Land of Upper Austria by winning more than 6% of the vote, according to the final results.
If anti-vaccine movements and other health passes exist throughout Europe, such as the demonstrations that gather several thousand people every Saturday in France, it is the first time that a political group born of this movement will be represented in an elected assembly.
Created last February in response to the decisions imposed to limit contamination, the "Menschen Freiheit Grundrechte"(MFG, "Human rights, freedom, fundamental rights") campaigned for the election in Upper Austria, mainly on social media with a programme, with populist overtones, in the image of one of his slogans :" Wir sind die Partei, die die Macht für die Bevölkerung wieder zurücknimmt und an die Bevölkerung weitergibt "("Wir sind die Partei, die die Macht für die Bevölkerung wieder zurücknimmt und an die Bevölkerung weitergibtWe are the party that takes back power for the people and gives it to the people").
Its activists are skeptical about the effectiveness of the vaccine and refuse any vaccination obligation. A founder of the party has petitioned the Supreme Court several times to invalidate laws tried "liberticides".
The head of the MFG list, Joachim Aigner, explained, at his first reaction after the results, that their success was due to having presented "simple citizens". He also indicated that his party will give priority to the Upper Austrian Parliament to the issues related to Covid-19, by "adopting a strict line", while being "open to discussion". Joachim Aigner also said that his political party will also be interested in"education, children, youth and the family, where there is much to reform, in health care and in the social sector as well as in small businesses".
The MFG will be represented by 6 members (out of 56) in the Upper Austrian Parliament after these elections won by the ÖVP conservatives.
Austria has gradually tightened the sanitary pass introduced in the spring. Starting in October, only those who have been vaccinated and cured will be able to access the stadiums and the large concert halls in Vienna.
Unvaccinated people will no longer have access, even if they test negative. According to a survey, half of the unvaccinated voters in Upper Austria voted for the far-right FPÖ party and a quarter of them for the MFG.
With just over 68% of its population over the age of 12 fully vaccinated, Austria, which is one of the richest countries in the world, is lagging behind.
The Conservative Chancellor Sebastian Kurz blamed this setback in the vaccination campaign on the FPÖ's support for coronasceptic and conspiracy movements..
Source link