News
Austria: Alexander Schallenberg, new chancellor after the resignation of Sebastian Kurz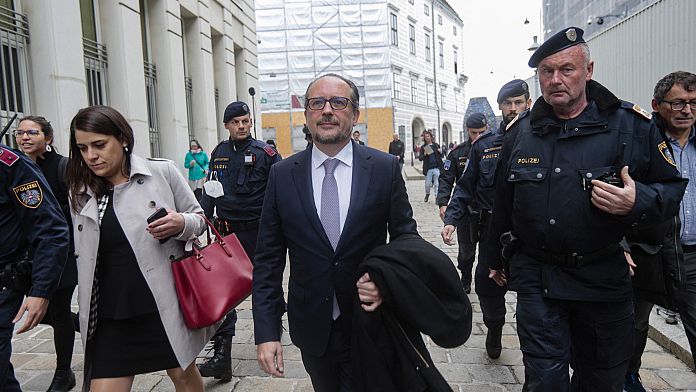 Alexander Schallenberg will be the new Austrian chancellor. The man who was until then foreign minister must be sworn in this Monday in order to close the government crisis.
His appointment follows the resignation of Sebastian Kurz "s suspected of being involved in a corruption case.
"It is an extremely difficult task ahead of me, it is not easy, for any of us, but I think we are showing an incredible degree of responsibility for this country" he said.
This career diplomatthe 52-year-old from the same conservative party as Sebastian Kurz, the ÖVP, met with the Austrian president yesterday.
And for Alexander Van der Bellen, the case is almost closed :
"This government crisis is over. Tomorrow at noon, I will take the oath of office of the new chancellor and foreign Minister. And the work for our country can continue. I thank Sebastian Kurz. By doing so, he has removed evil from government and made an important contribution to ensuring that the integrity of our institutions is protected."
Since Wednesday's announcement by the prosecutor's office of the opening of an investigation against him for corruption, Sebastian Kurz was under pressure to withdraw. He finally preferred to take the lead, and leave his post to "avoid chaos".
The opposition had threatened to vote a motion of no confidence in parliament as early as tomorrow if Sebastian Kurz did not resign.
Pending the outcome of the corruption investigation, Sebastian Kurz remains head of the Conservative party and will sit in Parliament.
Source link