Soccer
Aulas announces reinforcements for Les Lyonnais
Jean-Michel Aulas, president of OL, announced the color on the next winter transfer window, just over two months from the opening of the market.
OL: Aulas, "we are still working on the arrival of players"
OL have strengthened this summer by recruiting four new players: Henrique Silva Milagres and Emerson Palmieri (left-backs), Xherdan Shaqiri (striker) and Jérôme Boateng (central defender). The club will continue to strengthen according to Jean-Michel Aulas. The latter said that the sporting director of theOlympique Lyonnais work on it. "We always work on the arrival of players, it is Juninho's work that he does very very well, he has identified players here and there, he sends me little messages from time to time", he announced in OL Night System on OLTV. "The winter transfer window is going to be complex. We have players who will leave for CAN, it is very penalizing," said the president of the Rhodanian club.
Speaking of the CAN 2021, it will be contested in Cameroon from January 9 to February 6, 2022. In Lyon, it concerns four players from the team of Peter Bosz : Islam Slimani (Algeria), Karl Toko Ekambi (Cameroon), Sinaly Diomandé (Côte d'Ivoire) and Tino Kadewere (Zimbabwe). Jean-Michel Aulas therefore acts in anticipation for the period of the African Cup of Nations, but also for the summer transfer window. "There are of course assumptions. If we can, as we have done some years, anticipate the summer transfer window, in general, it succeeds in a positive way", he said.
Already "keys" to strengthen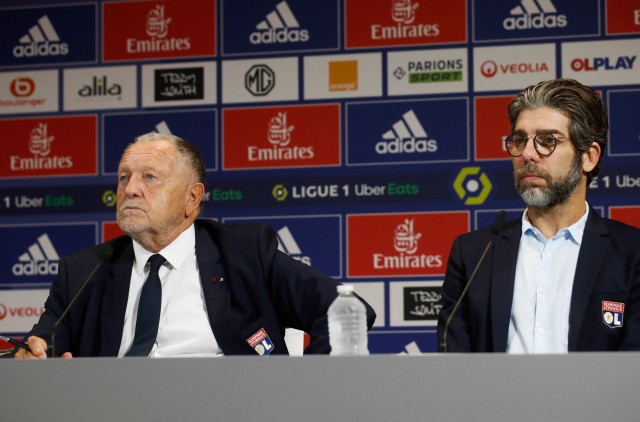 The boss of Lyonnais went further by announcing contacts for the winter transfer window. "We are working on it, we have keys, there are things that are in progress, we can not talk too much about it for privacy reasons. We're obviously working on it. In any case, we do everything to have a very good team, because January will be important," he said.