News
At least ten civilians killed in Chernihiv shelling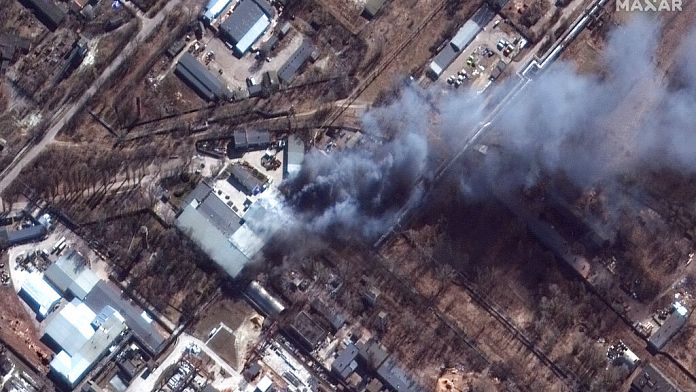 Civilians were again targeted in several Ukrainian cities. Despite the intensification of the Russian bombardments on all fronts, the positions would remain fixed.
the 21st day of war in Ukraine was marked by the death of new civilians. At least ten people were killed after being hit by a Russian shell while queuing to buy bread. According to the Ukrainian press agency Suspilne News,The attack occurred at ten o'clock in the morning. The city of Chernihiv has been surrounded by Russian forces for several days and is subjected to heavy shelling daily. Many shots hit residential buildings.
Heavy damage in kyiv
The Ukrainian capital was also not spared by the strikes of the Russian army. In Kyiv, where a curfew is in effect until Thursday morning, Russian shells caused heavy damage in residential areas. A 12-storey building was even damaged by artillery fire without the precise number of victims being known yet.
The image war continues during this time between the two camps. Russia, with supporting videos, claimed to have seized Western weapons apparently abandoned by Ukrainians in eastern Donbass.
A demilitarization of Ukraine?
At the same time, negotiations are continuing and the idea of ​​a demilitarization of Ukraine is gaining ground, according to Russian President Vladimir Putin's spokesman.
"This option is indeed currently being discussed and it can be considered as a real compromise", assured Dmitry Peskov."The situation regarding Ukraine can be improved by agreements reached during discussions between the Russian and Ukrainian delegations."
In the meantime, the Russian President Vladimir Poutine assured again this Wednesday that the "operation" in Ukraine was a success. However, on the ground, thousands of Ukrainian soldiers and reservists still barricade themselves as in the city of Dniproready to resist until the end against the Russian invader.