News
Assault on the Capitol: a look back at the unfolding of this black day for American democracy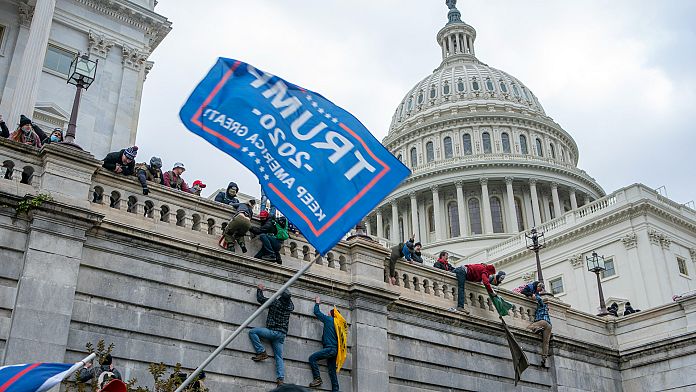 Just a year ago, the astonished world witnessed the invasion of the Capitol live by supporters of former US President Donald Trump.
On January 6, 2021, Democratic President Joe Biden's victory was due to be certified during a session on Capitol Hill, but a crowd of pro-Trump protesters violently broke in to try to prevent it.
After more than 2 months of "fake news" supported by Donald Trump in person, the demonstrators were convinced that the real winner was the Republican representative. Back on this historic day.
Timeline for January 6, 2021
At noon Donald Trump, gives a speech in front of a crowd of faithful, he affirms without providing proof that the election was stolen from him and asks his supporters to go to the Capitol, declaring "let's fight like devils".
Very quickly, thousands of demonstrators storm the seat of Congress, the goal is to block the certification of the victory of Democrat Joe Biden.
The pro-Trump manage without too much difficulty to cross the roadblocks of police officers, too few to resist, and enter the building, in particular through the windows they have broken.
The horde of demonstrators advances in the corridors. Some of them are equipped with riot helmets, shields, sticks and baseball bats.
At the same time, Vice President Mike Pence and dozens of American elected officials try to take shelter in the basements of the Capitol
The intruders gain access to the hemicycle of the House of Representatives as well as to the offices of parliamentarians. They photograph themselves, film themselves, some break equipment, others give themselves memories.
It is only after more than two hours of hesitation that Donald Trump calls on the demonstrators to return home. An evacuation that will not be without violence, with many wounded and 4 dead among the rioters and 1 police officer
Ultimately, Congress will validate Joe Biden's victory, but this January 6, 2021 will go down as one of the darkest days in the history of American democracy.
A year later, Biden charges Trump and promises to fight for democracy
In a speech of rare gravity, Joe Biden on Thursday charged Donald Trump, who "tried to prevent a peaceful transfer of power", promising not to let "anyone put the knife under the throat of American democracy".
Without ever naming the one he called only "the former president" or "the former losing president", a formulation suitable to enrage the Republican billionaire.
Donald trump "created and spread a web of lies about the 2020 election, he did it because he prefers power over principle, and because his hurt ego is more important to him than our democracy", asserted the president, who had never yet delivered such a frontal attack.
Donald Trump's reply was not long in coming: the billionaire estimated that the speech of his successor, whose confidence rating is very low, was of "political theater" intended to distract from his "chess."