News
Around 100 civilians evacuated from Mariupol arrived in Zaporizhia on Tuesday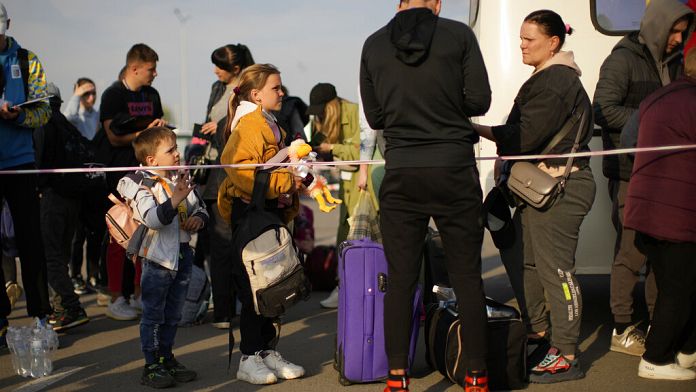 A new convoy of civilians evacuated from Mariupol arrived in the refuge town of Zaporizhia on Tuesday.
101 civilians arrived in Zaporizhia on Tuesday
101 people according to the UN, most had been hiding for weeks in the basements of the gigantic Azovstal steel complex where the last Ukrainian soldiers are entrenched. Every day, these civilian survivors bring new testimonies about the hell of Mariupol.
"They started to bombard us, on both sides, and we found ourselves in the middle. It was like that, every day, every night, without interruption", explains Ludmila, a survivor.
"The city is completely burnt, completely destroyed by the bombardments. Why is there this war, who needs this war? My neighbors are dead, people I grew up with. You understand how bad it is. is serious? Children have died. The corpses are strewn in the streets and no one has gone to remove them", says a woman.
Injured or sick survivors
On their arrival in Zaporijia, the survivors are immediately taken care of. They receive food and medical assistance. Most are very weak, sick or injured.
"Some have shrapnel wounds, some have illnesses, like viral infections, some have gunshot wounds," says Dmitry Matveev, a doctor.
Since the start of the war in Ukraine, 20,000 people have died in Mariupol according to kyiv. Figures difficult to verify. But the images of the city testify to the violence of the bombardments, in particular on the residential areas.