News
Argentina: Demonstration against the agreement with the International Monetary Fund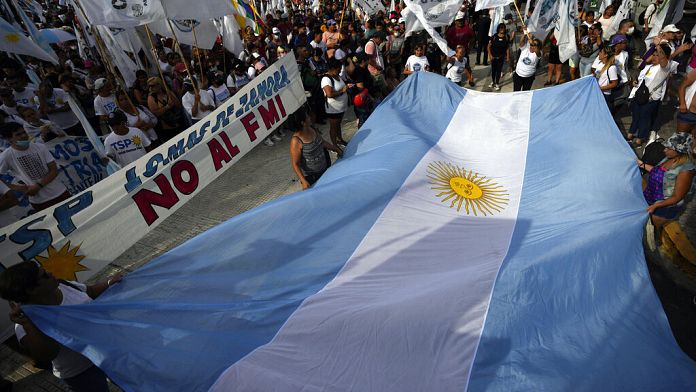 In Argentina, hundreds of people demonstrated Thursday against the agreement with the IMF. At the same time, the Argentine Senate definitively approved the agreement between Buenos Aires and the IMF on the refinancing of the debt of almost 45 billion dollars.
The agreement between Argentina and the fund provides for a series of macro-economic measures to control the country's chronic inflation (50.9% in 2021) and reduce its budget deficit (3% of GDP in 2021) up to equilibrium in 2025.
In return, the repayment of the debt will not begin until 2026, after a grace period of four years, to be spread out until 2034. The time, according to Buenos Aires, to anchor sustained growth (after 10, 3% in 2021) revenue generator.
Without an agreement, Argentina would have been faced with unpayable installments for it of more than 19 billion dollars in 2022, as much in 2023, and around 4 billion in 2024.
This is the 13th agreement between the IMF and Argentina since the country's return to democracy in 1983.
Argentina recorded cumulative inflation of 8.8% in January and February, or 52.3% over the last 12 months.