[ad_1]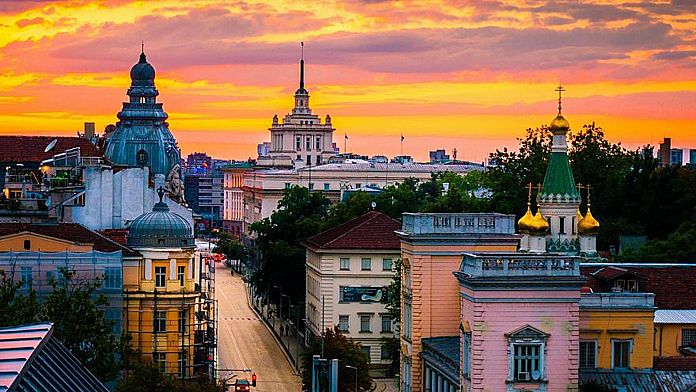 When travel resumes in 2022, you may need to leave for Sofia for business reasons. In any case, if you are lucky enough that your work takes you to the Bulgarian capital, here is a guide that will allow you to make the most of your stay in the land of roses.
Where to stay in Sofia?
The center of Sofia is full of historical sites and monuments. You will probably spend a good part of your free time strolling along the large Vitosha Boulevard, where there are many shops, restaurants and bars with terraces. You can also visit the lively district of the National Palace of Culture, also known as NDK.
In the downtown areas, there are many affordable, practical and pleasant hotels.
Sofia is also known for its vibrant nightlife. If, however, you have a meeting the next morning, we recommend heading to the nearby neighborhoods of Oborishte and Lyuben Karavelov where you will certainly have a quieter evening.
These two neighborhoods, which are within walking distance of the city center, may interest you for several reasons. For those who prefer to visit public parks and gardens with a theater and beautiful sculptures, Zaimov and Doctors' Garden parks are just for you.
While for a more artistic stay, to explore the local galleries and quaint cafes, the surroundings of Lyuben Karavelov can be an ideal location.
Where can I find restaurants for a business meal?
After meetings and seminars are over, it might be time to invite your client or business partner to dinner at a fancy restaurant. If you want to impress your guests, there is an area that is home to some of the best dining establishments in town.
To find it, nothing could be simpler, just go to the great monument of the Tsar Liberator, Nicolas II, which is just in front of the National Assembly.
As you stroll through the surrounding streets, you will come across restaurants that offer many possibilities. Whether you are passionate about French or Italian gastronomy, you will be delighted to discover these establishments.
We especially recommend that you try a restaurant that offers a contemporary take on traditional Bulgarian cuisine.
Where to go to have fun?
If you are not attending a business dinner, you might want to explore the local gastronomy and taste the authentic Bulgarian cuisine.
In most Bulgarian restaurants, as an aperitif, you will be offered a local brandy, Rakia, followed by a Shopska salad made with cucumbers, tomatoes, onions and cottage cheese.
For meat lovers, we recommend that you discover the Kebapche. It is a Bulgarian sausage made from a mixture of minced meat, beef, mutton and pork prepared with cumin and other spices.
If you're a vegetarian, don't worry. Served in a clay pot, meatless gyuveche is the ultimate brunch dish. Baked peppers, onions and cheeses are covered with a layer of eggs. It's filling, delicious and perfect to start the day with a stroll through Sofia.
What to do in your free time?
Do you have a whole day to yourself? If you love history, you are definitely going to love Sofia which offers plenty of historical sites.
St George's Rotunda, which dates from the 4th century, is the oldest preserved building in Sofia.
Inside you will be able to see some frescoes that have managed to cross the tormented centuries of the history of the Balkans. A 10th century wall painting of an angel illustrates the golden age of the First Bulgarian Empire.
Much of the history of the Bulgarian capital is linked to religions. You will therefore find many sites such as the Cathedral of Saint Nédelia, the Sofia Synagogue and the Bania Bachi Mosque.
By the way, if you fancy a little excursion to get a breathtaking view of the city, Vitosha Mountain is just south of Sofia.
In summer you can go on great hikes, and in winter you can even spend an afternoon skiing. After arriving at Vitosha station by metro, a bus goes to the top of the mountain.
After the effort, the comfort. We recommend that you end your stay in Sofia with a last moment of rest and relaxation, taking advantage of the natural hot springs that are located near the city.
[ad_2]

Source link