Soccer
Antoine Kombouaré could have ruined the party
The match FC Nantes – Clermont (2-1) ended in a victory for FCN. Antoine Kombouaré could have prevented this success with his useless blow of blood.
FC Nantes: The anger of Kombouaré could have ruined everything
As part of the 11th day of Ligue 1, FC Nantes hosted Clermont Foot on Saturday. The game was only in its first period when FCN coach Antoine Kombouaré got carried away. The Canaries technician revolted following the exclusion of Johan Gastien for his bad gesture on Girotto in the 30th minute of the match. The Nantes technician clearly came out of his match as evidenced by the yellow card he inflicted Romain Lissorgue, the referee of the match, to calm his ardor. Despite everything, the players of FC Nantes won the game.
The FCN coach, returning to the progress of the meeting, acknowledged his failure. He admitted at the end of the meeting that he was carried away and lost his composure. Especially he could not properly lead his team with the emotions to which he let himself go. The Kanak technician recognizes the good behavior of his players without his active participation in the organization of the meeting. "They were responsible, I loved their behavior, their attitude", did he pitch after the game before adding : "To be honest with you, I congratulated my players and thanked them because they made the game. They were huge. I wasn't good today.»
The great performances of FCN in Ligue 1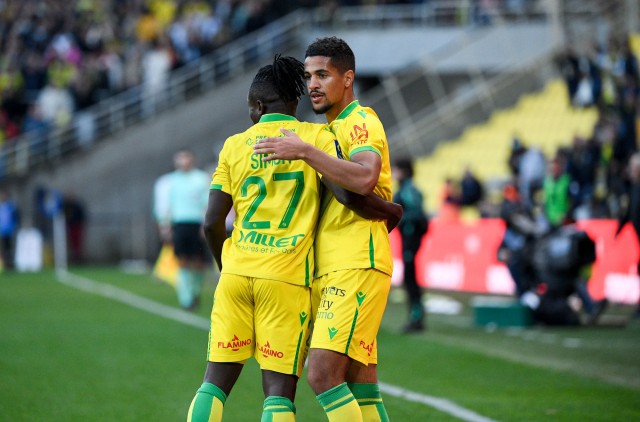 With this success, FC Nantes climbs to the 5th place in Ligue 1. The club is especially on a good dynamic since FCN players have won 4 of their last 6 Ligue 1 matches next to the draw and the only loss. Conversely, Clermont achieved only one win in 9 games with 4 draws and as many losses. FCN's attacking sector is doing well as it is 16 goals in 11 matches, its best performance at this level of the competition since the 2000-2001 season and its 18 goals in 11 matches.
The Canaries are at 17 points after this 11th day of the French championship, 10 points behind the leader le PSG facing OM at the Stade Vélodrome this Sunday.