Returned from injury last week, the AC Milan striker, Zlatan Ibrahimovic, nevertheless missed the poster against Liverpool, Wednesday, on the first day of the Champions League. The 39-year-old remains otherwise uncertain for the clash against the Juventus of Turin this weekend.
This is another blow for Zlatan Ibrahimovic. It'AC Milan may have to do without him on Sunday during the clash against Juventus in Turin, on the occasion of the 4th matchday of Serie A. The Swedish striker has not yet recovered from his injury. Indeed, he still feels discomfort in the Achilles tendon, which has already earned him an absence on Wednesday for the first match in the Champions League against Liverpool (3-2 defeat of the Rossoneri). The former PSG player had yet returned to the competitive path last weekend against Lazio Rome.
Zlatan : "My problem is that I work too much"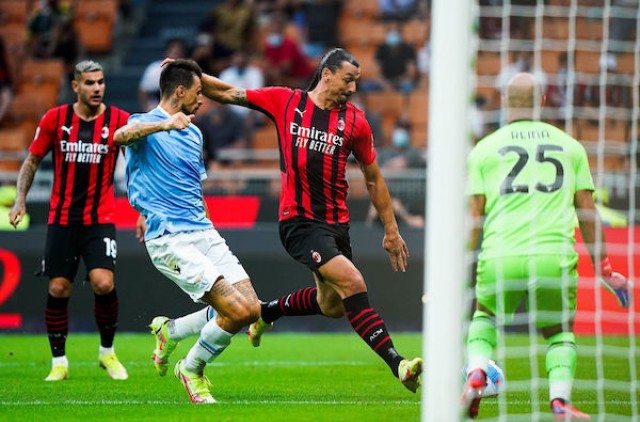 Entered the game, he had even scored a goal after seven minutes. But Ibra is fully aware that he must be more vigilant about his physique and possible glitches. "I move on day by day, I have a little problem with my tendon. I don't want to take a risk, I don't want to miss a lot of games like last year", he confided.
On Thursday, he did not train with the group, anxious to take precautions. "I don't want to be wrong, I listen to my body without thinking I'm Superman. My problem is that I work too much, because I like to suffer." However Zlatan is more than eager to fight on the field and do everything possible to win this time the title at the end of the season. AC Milan has also left on the hats at the start of the season with three wins in three meetings.
"The secret is to understand what to do to get to the top and stay there, stressed the Swedish striker on Thursday. Now we have to sacrifice ourselves to do it, the quality is there. I'm not saying we finished second because of me but my teammates understood what it takes to get to where we got last year. Something is missing to finish first and the team knows it. You know, they work every day to improve, they are hungry, even the new ones have understood the mentality of the team."