Given starting this summer, notably at PSG, Houssem Aouar finally remained at Olympique Lyonnais. Trained at OL, the midfielder confided in his future before the game against RC Strasbourg.
Transfer window OL: Aouar sees himself staying long
Paris Saint-Germain, Real Madrid, FC Barcelona, Tottenham, Juventus Turin, Bayern Munich, Liverpool and Arsenal. Emphatically announced in the plans of several major European clubs, Houssem Aouar finally stayed at Olympique Lyonnais. Under contract until June 2023, the 23-year-old French international will play his sixth season in the shirt of his training club. And according to his own words, the adventure could go on for a long time.
"The goal is to return to the Champions League. Because as I said as a Lyon player playing in this stadium the Champions League with his club, it is something I would like to reproduce honestly. It all starts with qualifying this season and then winning a trophy because that's really what I miss the most about this club. I am focused to the maximum on Olympique Lyonnais and to play the Champions League again with the club of my heart and my city, it is a goal and above all a dream ", explained the number 8 of the Gones, during an interview granted to Prime Video, which will be broadcast Sunday evening. A call from the foot to its president Jean-Michel Aulas for an extension ? For the moment, the native of Lyon is alerted about his entourage.
Houssem Aouar disadvantaged by his entourage ?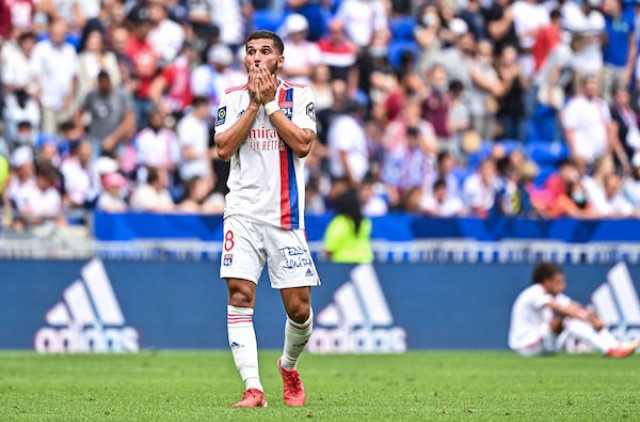 If Houssem Aouar is constantly advertised starting from theOlympique LyonnaisIn England, where he has been much appreciated for several mercatos, it is partly because of his entourage, precisely his brother who is also his agent.
"Lyon lowered the price for Aouar until the moment when he could even go on loan with option to buy ! But no one made an offer ! Maybe he's going to have to ask about the people who take care of his career. We heard that Liverpool were interested, that Real Madrid too at the last minute… But that's not true ! It's been two mercatos that his agent, who is his brother, has been messing around, " said journalist Romain Molina in a video posted on social networks. The protégé of Peter Bosz is therefore warned.