Soccer
Ancelotti, the reason for the defeat to the Sheriff
This is a real coup de masse for the Real Madrid. The Spanish giant was beaten at home (2-1) by the modest team of Sheriff Tiraspol on the second day of Champions League. At the end of the meeting, the coach Carlo Ancelotti ruled on this counter-performance.
Real Madrid: Ancelotti reveals the reason for defeat against the Sheriff
Real Madrid lived a sad evening this Tuesday night in the Champions League. The Merengues missed their match against Sheriff Tiraspo as part of the 2nd matchday of Champions League. The Spanish club was surprised at the very beginning of the match thanks to a goal by Yakhshiboev (25′). The Madrid will then rely on their offensive leader, Karim Benzema, to return to the score in the second half. The French striker equalized in the 65th minute on penalty.
But Real Madrid will be surprised at the very end of the match on a sumptuous strike of Sébastien Thill (90′). The Madrid club finally lost (2-1) against the modest Sheriff Tiraspol team. Neophyte in the competition, Sheriff Tiraspo thus achieves the greatest feat in its history by winning against the club in the 13 Champions Leagues. A setback that coach Carlo Ancelotti tried to explain in conference.
"We did a pressing, we shot at goal. Sometimes there is bad luck in matches. We didn't start the game with a big intensity, but everything was under control (…) The Sheriff defended well", he told the media. For the Real Madrid coach, his team simply did not have success. "It's hard to explain this defeat. We are not worried, I'm just sad for the defeat", added Carlo Ancelotti.
A lack of efficiency denounced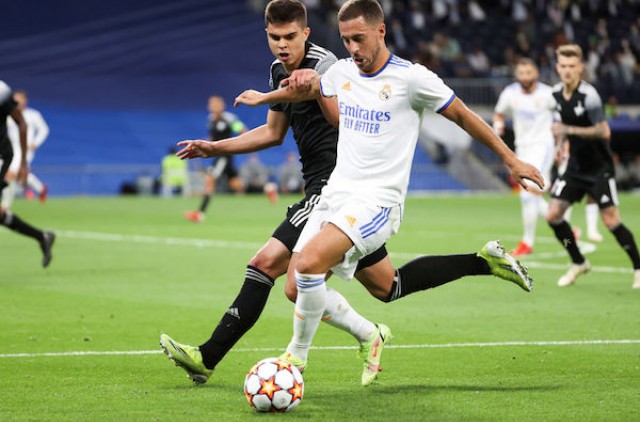 It must also be said that Real Madrid showed great inefficiency in front of goals. The Merengues bumped into the opposing goalie, made multiple bad choices or shot short (31 shots, 11 of which were on target). "The small details cost us the game. A counter and a center on which we were not ready", regretted Carlo Ancelotti.
The coach also spoke on the case Eden Hazard struggling in Madrid. "Hazard just needs to score. The goals did not come, but he played very well tonight. I pulled it out, because I needed fresh players", explained the Madrid coach.