Soccer
Ancelotti holds his first wintry blow
After the departures of Sergio Ramos and Raphael Varane, Real Madrid are still trying to strengthen their defense. And according to the latest information from the Spanish press, the coach Carlo Ancelotti gets active behind the scenes to attract a defender ofInter Milan starting this winter.
Real Madrid Transfer Window: Ancelotti wants to draw at Inter Milan
Real Madrid lived a very eventful summer transfer window in the direction of departures. Outrage lthe resignation of Zinedine Zidane, the Spanish giant lost its two executives in defense. After sixteen years of good and loyal service, Sergio Ramos left the Madrid club to join PSG for free this summer. While Raphaël Varane was transferred to Manchester United for a check of €40 million.
To compensate for these two departures, the leaders of Real Madrid attached the services of David Alaba from Bayern Munich. Insufficient defensive reinforcement for Carlo Ancelotti. The new coach calls for new defenders for the rest of the season. And according to the information ofEl Mundo, the choice of Carlo Ancelotti falls on Alessandro Bastoni (22 years) to strengthen its central defense. The Italian international is currently playing at INTER Milan where he makes solid performances in defense.
An offensive in preparation for Alessandro Bastoni?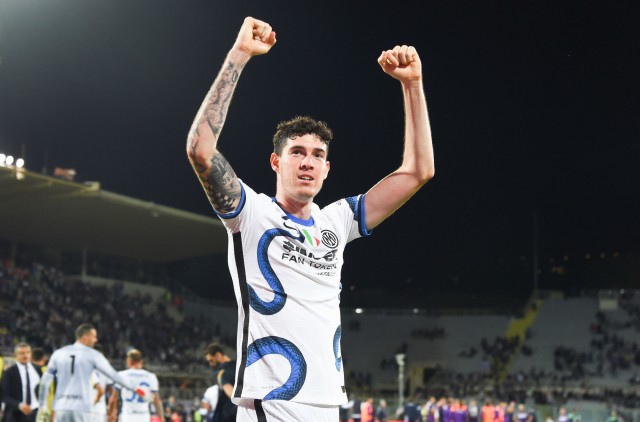 Alessandro Bastoni has played all seven INTER Milan games since the start of the season. And its performance during the defeat of Nerazzurri against Real (1-0) in the Champions League will have convinced Carlo Ancelotti who wanted to lure him to La Liga this season.
According to the Spanish media, the Real Madrid management could knock on the door of Inter Milan as early as this winter with an interesting offer for the 22-year-old central defender. It now remains to be seen whether the Lombard club will agree to sell their defender in the middle of the season. Also according to the source, INTER Milan, faced with financial worries, would not be against the idea of letting his player leave provided he receives an offer of € 60 million. Madrid are therefore warned.
The legendary clashes of French football