Soccer
An important decision has fallen for the Classico!
The Stade Vélodrome will host the first Classico of the 2021-2022 season between OM and PSG tonight at the close of the 11th day of Ligue 1. The Marseille authorities have made one last important decision for this meeting.
The prefecture takes an order that will not please Marseille
Opposed to Paris Saint-Germain this Sunday evening in the clash of the 11th matchday of Ligue 1, theOlympique de Marseille learned Saturday that its supporters will not be able to gather around the Stade Vélodrome from 14h to 23h. Despite the fact that Paris Saint-Germain supporters are banned from traveling to Marseille, the prefecture of police Bouches-du-Rhône has taken an order to prohibit the gathering of Marseille supporters around the stadium.
"In previous years, some supporters have taken the habit of gathering to form undeclared and unguarded processions, causing serious disturbances to public order: violence against the police, damage to public roads, massive use of pyrotechnics and significant traffic jams. All gatherings, processions and undeclared parades are prohibited in the 1st, 6th and 8th arrondissements Sunday from 14h to 23h ", can be read in the press release published by the police prefecture of Bouches-du-Rhône. For its part, the management of the OM also reinforced the security measures around this meeting.
OM: special nets for the Classic against PSG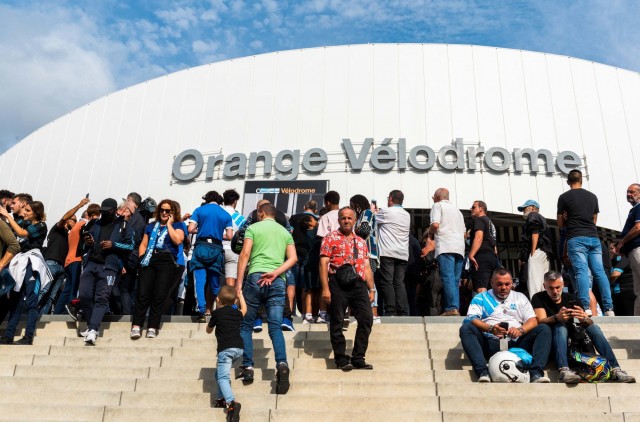 Fearing in particular projectiles jets on the players of Paris Saint-Germain, the managers of the Olympique de Marseille have planned a specific safety device with four removable nets that will be positioned at strategic places and deemed at risk, according to information from RMC Sport. Twelve stadiers will have in particular the sole mission of moving them in areas considered sensitive, for example on corner situations Mauricio Pochettino's men.
Sanctioned with a suspended withdrawal point and a travel ban of its supporters until the winter break following the incidents in Angers (0-0), OM does not want to take the slightest risk of receiving new sanctions during this clash against PSG.