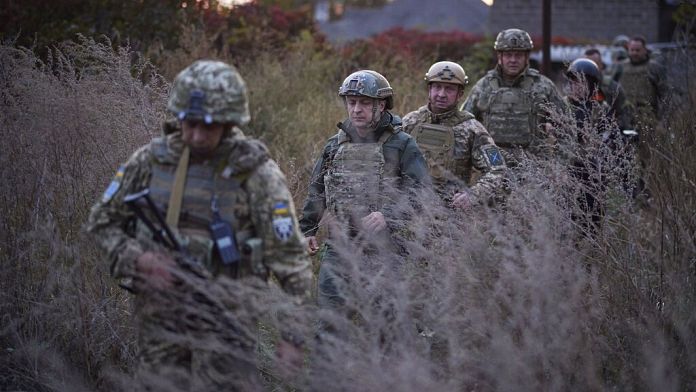 Ukraine is worried about "very dangerous signals" sent by Russia, which is said to have massed more than 90,000 soldiers at the border.
90,000 Russian soldiers massed at the border
The head of Ukrainian military intelligence even goes so far as to anticipate an offensive on Mariupol in January or February by land, sea and air.
President Volodymyr Zelensky reassured the Ukrainian population: "We have full control of our borders and are fully prepared for any escalation", assured the Ukrainian head of state who also raised information about a possible coup d'état against his person.
NATO warns Moscow
Seven years after the invasion of Crimea by Russian troops, the Ukrainian army today seems to be better equipped thanks in particular to the military equipment supplied in recent years by the United States: ammunition or anti-tank missile devices. .
Kiev can also count on the unwavering support of NATO. Atlantic Alliance Secretary General Jens Stoltenberg warned Moscow:
"We are monitoring the situation on the Ukrainian border very closely, we are collecting information, we are sharing it and we are also sending a clear message to Russia: it must de-escalate, reduce tensions, be transparent. ..) If Russia uses force against Ukraine, it will have consequences, costs. "
Russia for its part denies any hint of interference in Ukraine and in return accuses NATO and the West of aggravating tensions by carrying out military maneuvers near its border.
Last April, Kiev had already feared an invasion of its territory. After several weeks of tension, Moscow had finally withdrawn its troops from the border.