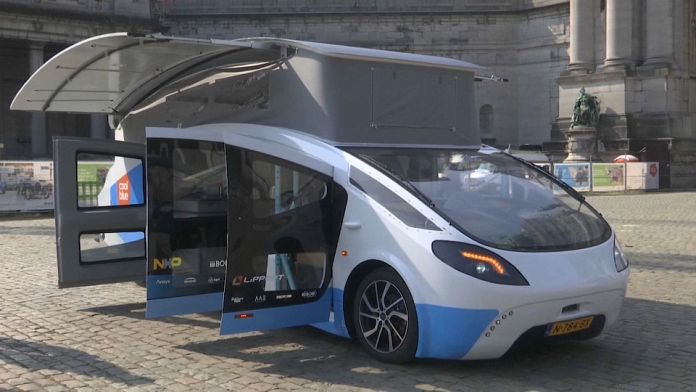 A vehicle equipped with large folding solar panels: here is a motorhome totally autonomous in energy. It was designed by Dutch students.
The health crisis linked to Covid may have awakened in you the interest in " motorhome holidays. If so, here is a vehicle that may interest you.
This prototype, named "Stella Vita"was developed by students at the University of Eindhoven in the Netherlands, with a requirement : to be completely autonomous in terms of energy.
It runs on solar energy, with large folding panels on its roof.
Lotte van Dasler is one of the students who designed this prototype.
"In fact, it cannot be said that it is a motorhome. It's more like a house on wheels. It must be seen that this vehicle is completely autonomous in energy. This is where the great novelty lies : a new concept, a new idea, another future – a sustainable future ! »
The solar panels supply electricity, not only to the engine, but also to all the equipment that adorns the interior : stove, TV, shower cabin…
No need to stop at gas stations, no need to plug the vehicle into an electrical outlet. Only requirement : that there be a few rays of sun !
The designers hope to be able to market this vehicle within 5 years.