Soccer
An ancient Green tells of his striking memory of Sainthood
Former ASSE player, Daisuke Matsui has kept good memories of the Ligerian club during his only season in the Forez. He confided in crew this Thursday.
ASSE: Daisuke Matsui, "I even met my idol Platini"
Daisuke Matsui did not forget the ASSE 12 years after his stint with the Greens. In remarks in the sports daily, he returned to the memories etched in his memory, including his meeting with Michel Platini. He first explained how he got to theAS Saint-Étienne from Le Mans FC.
"In 2008, Paul Le Guen, then coach of PSG, brought me to have a coffee in Paris. He absolutely wanted me the next season. I waited for the offer, it never came. Maybe I was too wise, respectful of my Japanese club", told the 40-year-old attacking midfielder. "I do not regret that I left for Saint-Étienne. Every match in the Cauldron was a unique experience. I wanted to feel the fans behind me. One day, in Geoffroy-Guichard's locker room, I even met my idol Michel Platini. The Green made me dream," said the Japanese.
Japanese passed in 4 French clubs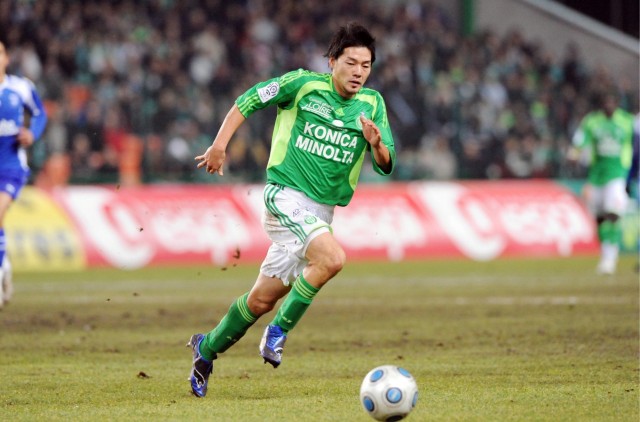 Daisuke Matsui wore the ASSE jersey during the 2008-2009 season. He played 27 games with the Greens, scoring one goal and 2 assists. Apart from Le Mans (2004-2008) and Sainté, he defended the colors of Grenoble Foot (2009-2011) and Dijon FCO (2011-2012) in the French championship. A Japanese international between 2003 and 2011, the Kyoto native has 31 caps with the Samurai Blue. Back in his native country, the former player of the Stéphanois played in Yokohama FC between 2018 and 2020. He joined Sai Gon FC in Vietnam in December 2020.