News
An American and two Russians leave the ISS together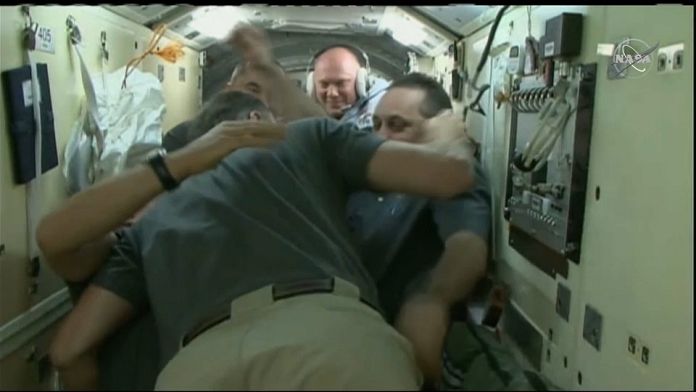 An American and two Russians left the International Space Station together aboard a Russian spacecraft. International cooperation continues in space despite Russian-American tensions on planet earth.
A final hug, before the return journey to earth. American astronaut Mark Vande Hei and Russian cosmonauts Pyotr Dubrov and Anton Shkaplerov said goodbye to their crewmates on the International Space Station on Tuesday before boarding a Russian Soyuz spacecraft, which is due to land in Kazakhstan.
A few days ago, NASA assured that the war in Ukraine would have no impact, neither on the control centers nor on board the ISS, one of the main areas of Russian-American cooperation and that this return of the American astronaut aboard the Russian capsule would take place as planned.
Some analysts, especially in the United States, still fear a unilateral withdrawal from Russia, which currently takes over certain cardinal functions of the station, in particular the part which serves to correct the orbit of the orbital structure. On March 1, NASA said it was working on solutions to keep the station in orbit without Russian help.
But for now, the program remains busy: on April 6, the very first civilian space mission from SpaceX will take off in the direction of the ISS. Four tourists will spend 10 days there.