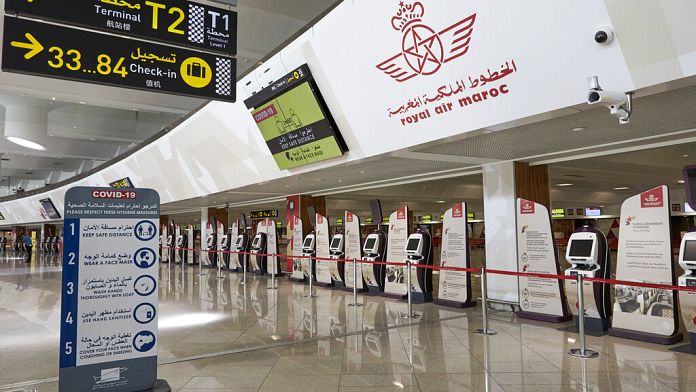 Algeria has banned all Moroccan aircraft from its airspace". A new surge of anger from Algiers less than a month after the unilateral break of all diplomatic relations with Morocco.
The country has decided to "immediately" close its airspace to all Moroccan civil and military aircraft, as well as to aircraft registered in Morocco. Reasons given: "provocations and hostile practices on the Moroccan side", but the Algerian government did not provide further details.
In the immediate future, this decision will affect Moroccan aircraft whose routes fly over Algerian territory. And that's it. For the past year and a half, Algeria's air borders have been virtually closed due to the health crisis. They only reopened on June 1st to only seven countries. And Morocco was not among the elected officials.
Since March 2020, Algerians go to Morocco by transiting through Tunisia.
Relations between Algeria and its neighbour have deteriorated mainly because of the issue of Western Sahara, a vast desert territory disputed by Morocco and the Sahrawi Arab Democratic Republic, supported by Algiers.
The question of Western Sahara, a former Spanish colony, considered a "non-autonomous territory" by the UN in the absence of a final settlement, has for decades opposed Morocco to the pro-independence Frente Polisario, supported by Algeria. Rabat proposes a plan of autonomy under its sovereignty while the Polisario demands a referendum of self-determination under the aegis of the UN.
The recent normalization of diplomatic relations between Morocco and Israel had also heightened tensions with Algeria, a supporter of the Palestinian cause.
Algiers also accused Morocco and Israel of supporting the MAK (Movement for the Self-Determination of Kabylia), an independence organization, as well as the Islamic-conservative Rachad organization, two movements classified as "terrorists" by Algeria and which are based abroad.