News
Alert in New Zealand: The sea is rising twice as fast as expected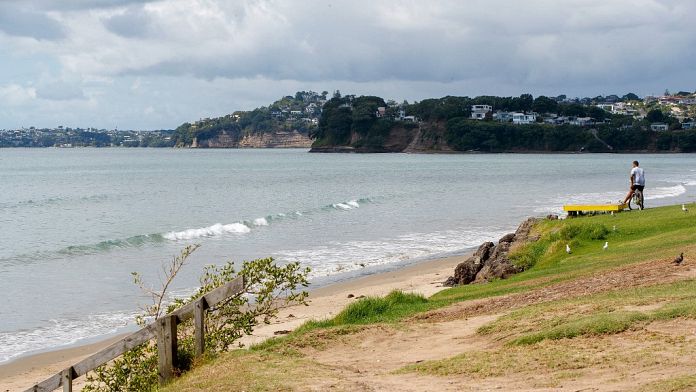 Surrounded by the sea, New Zealand will be among the first victims of the rise of the oceans, linked to global warming. But it could happen sooner than expected. The research program NZ SeaRise concludes that because of the subsidence of the coasts, the water could rise up to twice as fast in certain territories.
The country's two largest cities, Wellington and Auckland, are particularly at risk. The New Zealand capital Wellington, for example, could observe a rise of 30 centimeters in its waters within 20 years. A phenomenon which was not foreseen before 2060. 30 centimeters more, that means destructive floods every year, and with them, a rise in housing and insurance prices.
According to forecasts from NZ SeaRise, authorities have less time than expected to plan for the ecological transition and the relocation of coastal inhabitants. "It's kinda terrifying commented Tim Naish, a professor at Wellington University in Victoria and co-director of the research program.
Interviewed by Radio New Zealand, Prime Minister Jacinda Ardern said her government was working on environmental planning and relocation budgets. " We are working with local authorities and insurers to determine who should bear the costs of some of these optionsshe clarified, because they should not be the responsibility of a single party. "
"For too long, we have viewed climate change as an issue for someone else, somewhere else, at some point in time." commented the New Zealand Climate Minister, "This new tool for measuring sea level rise brings us back to reality: climate change is affecting us, it is happening here and now."
The dairy industry singled out
In response to the report, the NGO Greenpeace pointed the finger at New Zealand's dairy industry, calling it " worst polluter " from the country. " It is a gross injustice that New Zealanders living on the coast are paying the price for climate change, while the dairy industry continues to pollute unhindered. "denounced Christine Rose, head of the agricultural campaign of the local branch of the NGO, in a press release.
New Zealand was ranked 35th in the 2022 Climate Change Performance Index (PICC) produced by several international climate NGOs. For comparison it is lower than Brazil (33rd), France (16th) and the United Kingdom (7th).