News
Ahead of COP26, Prince William presents Earthshot Climate Award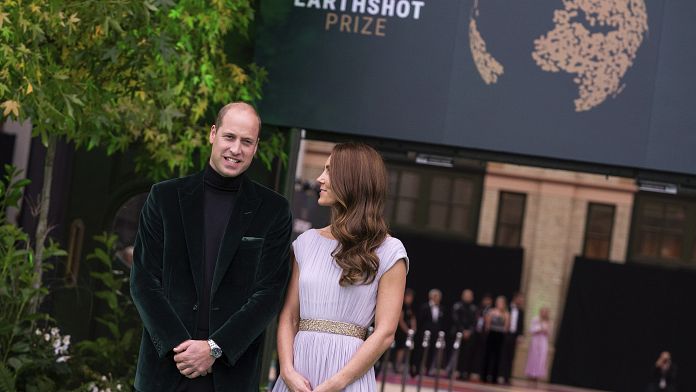 "We must "unite to fix the planet". Here are the words of Prince William, who organized Sunday with his wife Kate the first edition of the Earthshot Prize, which recognizes initiatives in favor of the environment
5 winners were awarded in 5 categories: protecting and restoring nature, cleaning the air, revitalizing the oceans, building a world without waste and restoring the climate. All won one million pounds, or 1.17 million euros, to help them develop their project.
Among the winners are the republic of Costa Rica, awarded for its efforts to protect and restore forests and ecosystems. "We welcome this recognition with pride but humility. What we have achieved in this small Central American country can be done anywhere", said the President of Costa Rica, Carlos Alvarado.
Among the winners is also Coral Vita, a farm in the Bahamas raising corals resistant to global warming, or the AEM Electrolyte Technology, modular electrolyzers that turn renewable electricity into green hydrogen, clean energy.
In the category "clean the air", this is the Takachar Indian company who won the award. It helps farmers turn crop residues into marketable bioproducts, such as fertilizers. The goal is to prevent agricultural waste from being burned, which leads to air pollution.
Finally, the city of Milan, was also awarded for its food waste prevention plan, launched in 2019 with the objective of halving waste by 2030, this program collects food mainly from supermarkets and corporate canteens and gives it to NGOs that distribute it to citizens who need it most.
Prince William and his charity, the Royal Foundation, launched the Earthshot Prize last year. Inspired by the 1962 "Moonshot" speech by President John F. Kennedy, who challenged Americans to go to the moon, and with a total of 50 million pounds over ten years (more than 64 million euros), it is intended to be "the global environmental prize the most prestigious in history". It aims to reward people (activists, scientists, economists, etc.) as well as companies, organizations, governments, cities or even countries offering "viable solutionsto the climate crisis, improving "living conditions around the world, especially for communities most exposed to climate change".
The ceremony takes place a few days before COP26, which will be held in Glasgow from 31 October.
Source link