Soccer
Aguero, his confession about the departure of Messi
Still looking forward to his first game in the colors of FC Barcelona, Sergio Aguero spoke about the unexpected departure of Lionel Messi at PSG. The Argentine goalscorer admits to having experienced badly the departure of his compatriot.
Barça Transfer Window: Sergio Aguero touched by the departure of Lionel Messi
It was a thunderclap that no one had seen coming. While Lionel Messi seemed close to extending his contract, FC Barcelona dropped a bomb on September 5. Given the economic and structural obstacles, the Argentine engineering" will not remain linked to Barça ", announced the Barcelona club. This statement was a terrible heartbreak for the Catalans. And it's not Sergio Aguero who will say otherwise.
Arrived free to FC Barcelona this summer from Manchester City, the Argentine striker could not believe it when he learned that his « friend » would defend the colors of another club this season. "It was a shock", he said in a lengthy interview with the newspaper El País.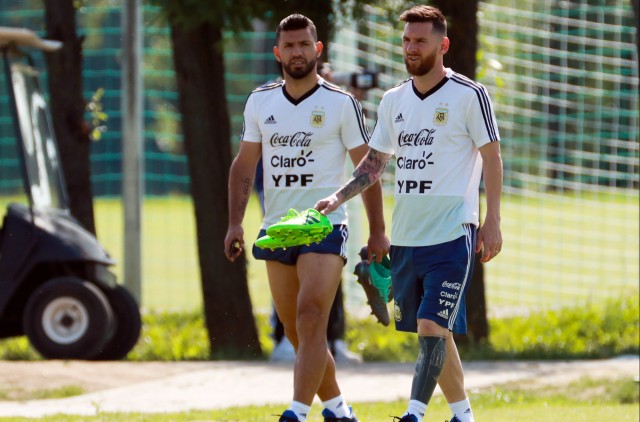 Pursuer, Sergio Aguero will tell a little more about the state of mind of Lionel Messi at the time of leaving FC Barcelona. The Argentine explained that his compatriot was very sad to leave his club forever. "When I found out, I couldn't believe it. That Saturday, I went to see him at his house. And, with my personality, as I saw that he was not well, I tried to make him forget what had happened. I saw that he was a little off and tried to distract him. I was telling him about my e-sports team", he explained.
Sergio Aguero and his relationship with Pep Guardiola
If he admits to having suffered greatly this summer after the departure of Lionel Messi to PSG, Sergio Aguero is now focused on his season with FC Barcelona, where he has still not played a single match due to a serious injury. However, the Argentine has not forgotten his former club, Manchester City. He was complimentary of Pep Guardiola. "I never had a problem with him. I never had an argument. Certainly, we had to clarify some things (…) He is a coach who always wants the maximum. If he has a game idea in his head, he realizes it", he added.