News
After the tornadoes, Joe Biden in Kentucky: "I'll do whatever it takes"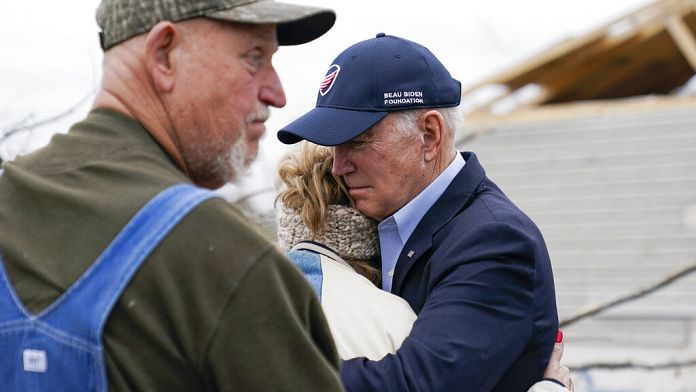 US President Joe Biden was in Kentucky … After a helicopter flight, he strolled through what remains of the towns of Mayfield and Dawson Springs. He went to meet several disaster victims, giving them his support, promising to do what is necessary for the reconstruction of their places of life.
More than 30 tornadoes ravaged Kentucky and five other states last Friday, killing at least 88 people. More than a hundred are still reported missing.
"I intend to do whatever it takes, as long as it takes, to support your state, your local leaders as you recover and rebuild, because you are going to recover and you are going to rebuild. . "
Joe Biden also announced that the federal government will cover 100% of the costs of emergency operations for 30 days.
Last weekend, he made a link between these unusual and exceptional tornadoes for the season and climate change, which he was criticized in many American media.
Source link