Soccer
After Messi, Leonardo aims for another surprising move
This summer, PSG surprised everyone by managing to snatch the signature of Lionel Messi, at the end of the contract with the Barca. And in the latest news, Leonardo, the sporting director of Paris Saint-Germain, is preparing a new surprise for the end of the season.
Theo Hernandez still considered at PSG
After managing to achieve the big shot Ashraf Hakimi this summer, the Paris Saint-Germain also dreams of offering the services of a left-back of the same dimension. The young Portuguese international Nuno Mendes, who arrived from Sporting Lisbon this summer, does the job in the absence of the injured Juan Bernat, but Leonardo wants to recruit a heavyweight to this position.
Sunday, 20 Minutes announced that Paris Saint-Germain is still thinking about Theo Hernandez and is preparing to launch a new offensive with AC Milan to try to dislodge him next summer. Arrived in 2019 from Real Madrid for a check of 21,5 million euros, the tricolour international is linked to AC Milan until June 2024. A club he doesn't seem to want to leave anytime soon.
A complicated file for Leonardo?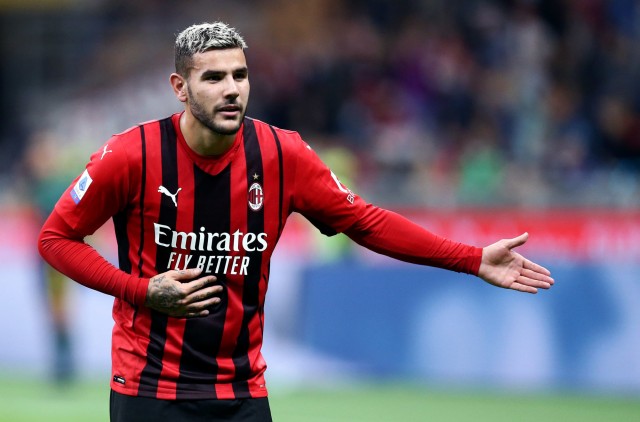 Indeed, according to the information of 20 Minutes, Theo Hernandez could complicate Leonardo's task during the next summer transfer window. Two years after his arrival at the San Siro, the defender trained at Atlético de Madrid feels good in Italy and seems to want to renew his commitment with AC Milan. In other words, while his name circulates in the corridors of Paris Saint-Germain to come occupy the side of the defense of Mauricio Pochettino's team, the youngest of Lucas Hernandez wants to register in the long term with the Lombard club.
Estimated at 50 million euros by the specialized site Transfermarkt, the native of Marseille could see his value increased if he extends his contract. Now it remains to be seen whether Leonardo will manage to convince him to change his plans for the future.