Soccer
After Marcelo, a big start is emerging
After the departures of Sergio Ramos and Raphael Varane, Marcelo is preparing to leave Real Madrid by the end of the season. Like the Brazilian, a big rookie could also take the door as early as this winter.
The exit is precise for a Real Madrid star
A page of Real Madrid turned this summer with the departures of Sergio Ramos and Raphaël Varane. The former captain of the Merengues joined Paris Saint-Germain for free. His sidekick in defense left to continue his career at Manchester United alongside Cristiano Ronaldo. Like them, another pillar should also leave the White House by the end of the season. Downgraded to left-back hierarchy, Marcelo should sign his return to the fold on the side of Fluminense. Besides the Brazilian defender, Eden Hazard should also pack. The Belgian winger is far from meeting the expectations of his management. Which would not deprive itself of recovering some cash this winter by selling the 30-year-old. OK Diario reveals that Premier League clubs are courting the former Chelsea member. Interests of cadors such as Arsenal, Manchester United and nouveau riche Newcastle United are mentioned.
An inevitable departure for Hazard of Real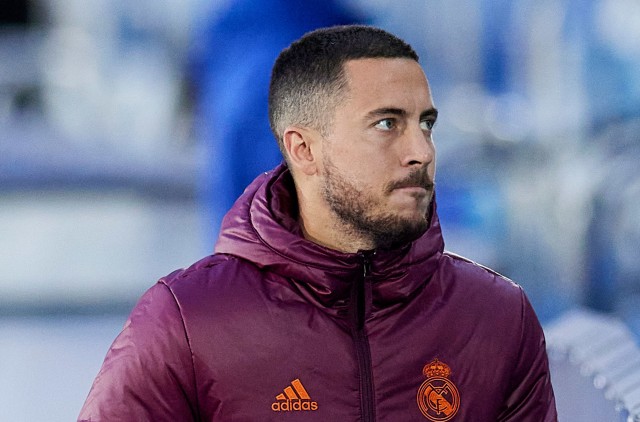 This revelation of the Spanish media falls a few hours after the shocking release of Carlo Ancelotti. Asked about the status of Eden Hazard, the Real Madrid coach assumes his choice to do without the Belgian downgraded by Vinicius Jr. "He is ready to play, but his problem is that there is a coach who prefers other players to him […] He must persevere but what happens is that sometimes the coach prefers other players," dropped the Italian technician on the eve of the draw against Osasuna (0-0). Since its transfer to Real in 2019, Hazard played only 53 matches for 3 goals and 9 assists. A very meager balance sheet for a player recruited to more than 100 million euros. Its market value is now only estimated at 25 million euros on Transfermarkt.