News
After hitting France, storm Aurora is heading for Germany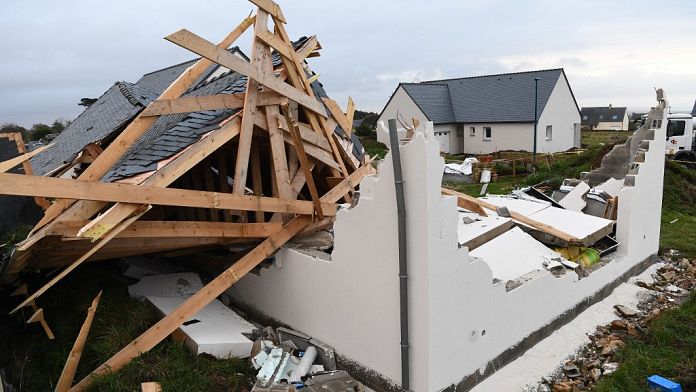 Some 120,000 homes were without electricity on Thursday lunchtime as train traffic gradually resumed in northern France, after the passage of the storm "Aurore" in the night.
More than half of the 250,000 households without electricity in the morning "have already been recharged", said Enedis in a situation point at noon.
"4 000 technicians and employees of service companies are currently at work", adds the electricity network manager, who specifies that he has triggered "the Force d'Intervention Rapide de l'Électricité (FIRE)".
In addition, "several hundred incidents" were recorded on the railway tracks, "with trees, branches and various objects (a trampoline, tarpaulins, sheets, etc.) that flew off and fell on the tracks or on the catenaries", according to the SNCF.
Traffic was improving however in the most affected regions (Normandy, Hauts-de-France, Ile-de-France, Lorraine and Champagne-Ardennes), SNCF told AFP at midday. TGV traffic was not affected by the storm.
A thousand agents were mobilized overnight to clean up, restore damaged infrastructure, ensure circulation and adapt transport plans, while the first trains were sent in reconnaissance with agents equipped with chainsaws to clear the tracks, according to SNCF.
"Find out about the trains that are running before you go to the station, and remain cautious," wrote Transport Minister Jean-Baptiste Djebbari in a tweet.
The trees, most of which still have their leaves, were easily uprooted by this storm, the first of the season, Météo France pointed out in a bulletin.
Gusts of 175 km/h were measured in Fécamp (Seine-Maritime), 143 km/h in Granville (Manche), 134 km/h in Ile de Groix (Morbihan), and 109 km/h in Paris Montsouris, according to the meteorological institute.
The Aurora depression continues to move eastward and now affects Germany, according to Météo France.
Source link