Soccer
After Hakimi, Paris targets another INTER talent
He quest for a world-class right-back, PSG found its happiness at Inter Milan by offering Achraf Hakimi for a check of 70 million euros. But the club of the capital does not intend to stop there and would still have their eyes turned to the Italian club.
PSG want to hit a big shot in midfield
After shocking the football planet with a summer transfer window XXL, including Lionel Messi, Sergio Ramos, Gianluigi Donnarumma, Georginio Wijnaldum and Achraf Hakimi, the Paris Saint-Germain wants to put it off at the end of this season. And according to the information of the Italian journalist Fabrizio Romano, the Parisian leaders plan for next summer to strike a big blow in midfield.
"What I can say to PSG supporters is not to worry, because the club is working on something important next summer! They want to do something important in midfield, and look for a top player. PSG already wanted to do it this summer, but the opportunity Messi made the plans change. We are still in October so it is too early for this kind of thing, but I can tell you that PSG are still working for something important next summer and the midfielder is really the position where they want to make a big move", explained the transfer specialist of Sky Sports Italia, on the occasion of his podcast Here We Go.
If the names of Paul Pogba (Manchester United) and Casemiro (Real Madrid) are cited according to several internal sources, Leonardo could surprise his world with a revelation of Euro 2021 from the Serie A side.
After Hakimi, Leonardo in the footsteps of Nicolo Barella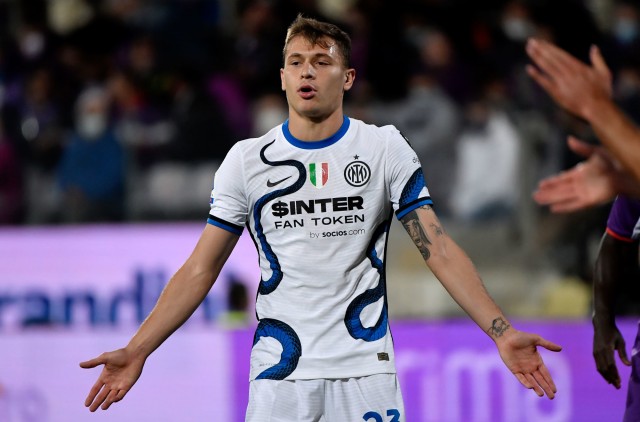 A connoisseur of the Italian market, the sporting director of Paris Saint-Germain continues to oversee the various Serie A clubs. The Corriere dello Sport so announces this Tuesday that Leonardo is interested in INTER Milan midfielder Nicolo Barella. Arrived in September 2020 from Cagliari against an envelope of 32,5 million euros, the 24-year-old Italian international has a contract running until June 30, 2024. Author of 9 games and 1 goal all competitions this season, he is not for sale, but PSG bets on his financial power and the meager salary of 2,5 million euros annually to try to dislodge him with an offer to the Achraf Hakimi. Especially since the negotiations for an extension with a salary doubled to 5 million euros per season really do not advance. Nicolo Barella wishing to emarge to 6 million euros the year. PSG is not alone on this file as Atlético Madrid, Tottenham and Liverpool are also announced in the footsteps of Marco Verratti's compatriot.