Soccer
After City, Donnarumma makes a smashing announcement
Holder last night in the cages of PSG against Manchester City, Gianluigi Donnarumma stopped in mixed zone after the match. The Italian goalkeeper took the opportunity to make a strong announcement about his situation at Paris Saint-Germain.
Gianluigi Donnarumma is "happy to be" in Paris
End of contract, Gianluigi Donnarumma refused to extend with his trainer club, AC Milan, last season. Eager to play regularly in the Champions League, the 22-year-old goalkeeper committed to the Paris Saint-Germain for the next five years, until June 2026. After only three games in his new colors, the number 1 of Squadra Azzurra says he is happy with his new adventure, especially after his first match in the Champions League of his career.
"I dreamed of an evening like this and I realized it. It is a huge joy. I thank all my loved ones who supported me in this time which was not easy. I got out of it, because I have an amazing family", said the protégé of Mauricio Pochettino after the success of his team against Manchester City (2-0), at the Parc des Princes, at the microphone of Sky Sports Italia. Regularly criticized in his country for his choice to leave Serie A and AC Milan for an adventure abroad, the compatriot of Marco Verratti also wanted to respond to his detractors.
PSG transfer: Donnarumma makes fun of his detractors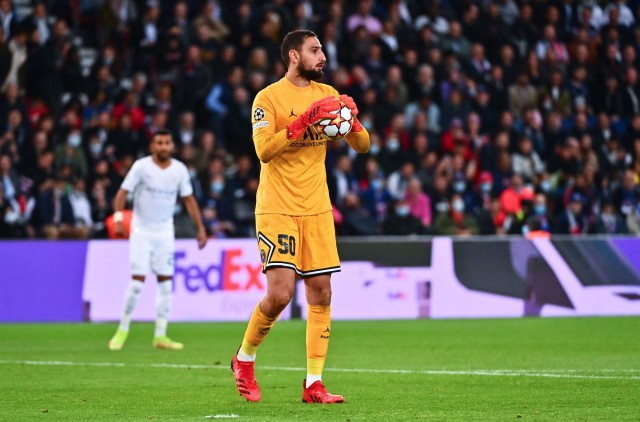 For a few days, the Italian press has been regularly relaying articles dealing with the malaise of Gianluigi Donnarumma. Barred by Keylor Navas and forced to watch matches from Paris Saint-Germain from the substitutes' bench, the best player of Euro 2020 can no longer stand his situation and would already threaten to leave during the next recruitment periods. In search of a successor to Wojciech Szczęsny, the Juventus of Turin would have already positioned itself in order to recover it in case of departure. Farfetched rumors according to the principal concerned.
"How do I live the criticism about my choice to come here? I just want to laugh. I'm happy at PSG, and I laugh when I read all this nonsense about me. I am certain of my qualities and strengths, I have never doubted. There is no problem, I am here and I am happy to be here", launches the native of Castellammare di Stabia. Before adding : "The club has always supported me and I just laugh when I read all this nonsense. I'm fine and I'm moving forward (…) It's amazing to play with all these champions. » So there is no discomfort from Donnarumma at PSG.
Top 10 best transfers of the summer transfer window