News
African Union summit: the controversy over the status of Israel revived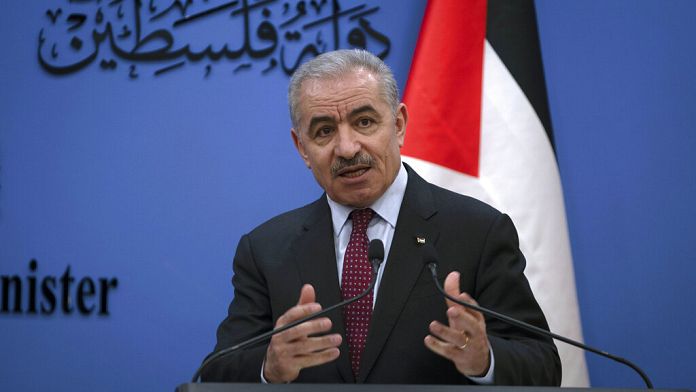 The annual African Union (AU) summit opened in the Ethiopian capital Addis Ababa on Saturday, with a call by the Palestinian prime minister to withdraw the accreditation granted in July to Israel, sparking heated debate among 55 member states of the organization.
A "undeserved reward"
This controversial decision by the chairman of the AU Commission, Moussa Faki Mahamatmust be the subject of discussions on Sunday afternoon, at the end of this summit with a busy agenda, marked in particular by the coups d'etat which shook the continent and the Covid-19 pandemic.
But the controversy on this highly sensitive subject did not wait until the last half-day of the summit.
In a speech from the podium before dozens of African heads of state and government gathered at the AU headquarters, Palestinian Prime Minister Mohammed Shtayyeh on Saturday called for the withdrawal of the accreditation granted to Israel, which is a "undeserved reward" for the abuses committed, according to him, by the Jewish state against the Palestinians.
"The peoples of the African continent know all too well the devastation and dehumanization that characterizes colonialism and related systems of institutionalized racial discrimination"launched the leader of the Palestinian Authority, accredited as an observer to the AU since 2013.
"Israel should never be rewarded for its violations and for the apartheid regime it imposes on the Palestinian people"added Mohammed Shtayyeh, using a phrase from an Amnesty International report published this week.
Commitment "immutable" of the AU in the "quest for independence" Palestinians
The decision in July by the chairperson of the AU Commission, Moussa Faki Mahamatto accredit Israel has sparked strong protests among several powerful member states, including theSouth Africa and theAlgeriawho recalled that it went against the statements of the organization supporting the Palestinian Territories.
If the decision were to come to a vote on Sunday, many analysts believe it would mark an unprecedented split in the history of the African Union, which celebrates its 20th anniversary this year.
Shortly before, in his opening speech for the summit, Moussa Faki had defended his choice and called for "a calm debate" on the subject.
He assured that the commitment of the AU in the "quest for independence" of the Palestinians was "unchanging and can only continue to grow stronger". But the accreditation of Israel can constitute, according to him, "an instrument in the service of peace".