[ad_1]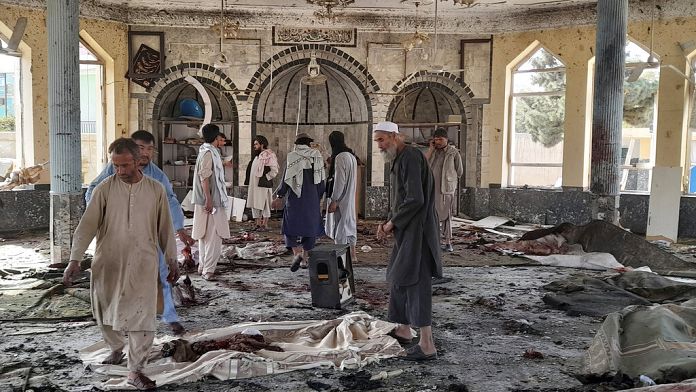 At least 55 people died on Friday in a suicide attack on a Shiite mosque in Kunduz (northeastern Afghanistan). The tragedy occurred five days after an attack in Kabul on another mosque, claimed by the Islamic State (IS)"s organization.
A suicide attack was carried out this Friday, during the great weekly prayer, in a Shiite mosque in Kunduz, in northeastern Afghanistan. There are at least 55 dead, according to still provisional reports.
The explosion was caused, according to "preliminary information", by a suicide bomber, Matiullah Rohani, regional official of the Taliban government in charge of Culture and Information, told AFP.
At this stage, the attack was not claimed.
At Kunduz central hospital, a doctor who requested anonymity told AFP that so far "35 bodies and more than 50 wounded" had been received there.
The local clinic of Médecins sans frontières (MSF), for its part, indicated on Twitter, in a provisional assessment, to have taken care of 20 dead and 90 wounded.
It is about the deadliest attack in Afghanistan since the last U.S. and foreign troops left on August 30.
The local branch of ISIS
The Kunduz attack comes five days after a bomb attack on a Kabul mosque that killed at least five people and was claimed by IS.
The attack targeted the Id Gah Mosque, where a funeral ceremony was being held for the mother of Zabihullah Mujahid, the Taliban government spokesman and leader of the movement, who died last week.
After merely observing the situation in the first days after the Taliban seized power in mid-August, the local branch of IS, IS-K (Islamic State in Khorasan), has since multiplied attacks.
For the Taliban, who control all of Afghanistan, the main threat now comes from IS-K, which is believed to have 500 to a few thousand fighters on Afghan territory, according to the UN.
[ad_2]

Source link