News
Afghanistan: mobilization of women for the reopening of schools for girls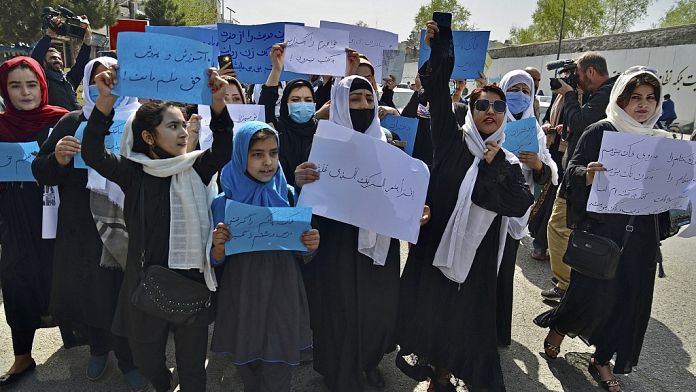 In Afghanistan, women demonstrated to demand the reopening of secondary schools for girls. They received support from Pakistani activist Malala Yousafzai.
It was this Saturday, in the streets of Kabul in Afghanistan: twenty women marched to demand the reopening of schools for girls.
Secondary schools had reopened to girls last Wednesday. But barely a few hours after the start of the school year, the Taliban ordered the closure of these establishments. Officially for practical reasons.
Laïla Wasim is one of the women marching in Kabul on Saturday.
"The Taliban should reopen schools for girls, she said. Women represent half of the population and the Taliban cannot ignore it. You can work side by side with men in this society."
Several associations for the defense of women's rights have called for new demonstrations, until the Taliban reverse their decision and reopen the schools.
"Why can't they study?"
In their fight, these women received the support of Malala Yousafzai. Nobel Peace Prize winner, this young Pakistani woman campaigns for the education of girls.
She said it again this Saturday at a forum in Doha, Qatar.
Since their return to power last August, the Taliban have imposed many restrictions on women: their way of dressing is controlled, their movements are limited, their access to work is restricted…