[ad_1]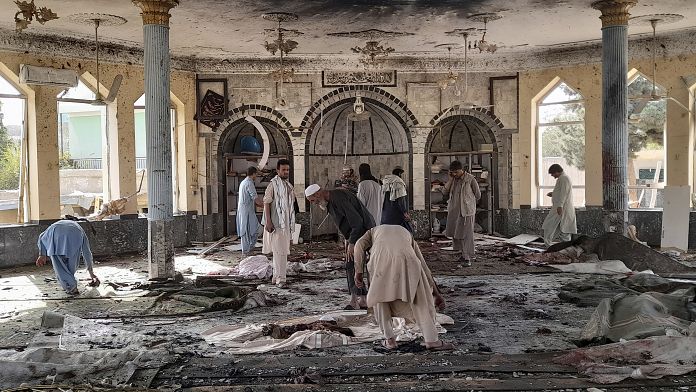 At least 32 people were killed and 53 injured in explosions that occurred Friday noon at a Shiite mosque in the southern Afghan city of Kandahar, according to a medical source.
The explosion hit the Shiite place of worship, located in the center of Kandahar, at the time of the great weekly Friday prayeran AFP journalist said.
"We are saddened to learn that an explosion took place in a mosque of the Shiite brotherhood (…) from the city of Kandahar, in which a number of our compatriots were killed and wounded", tweeted Taliban Interior Ministry spokesman Qari Sayed Khosti.
A witness, who requested anonymity, told AFP that he had heard three explosions, one at the main gate of the mosque, another in its southern part and the last where believers come to perform their ablutions.
Fifteen ambulances went to the scene, while Taliban security forces were deployed on the outskirts of the site, access to which remained blocked, the AFP journalist said.
Initial images from inside the mosque, which could not be immediately authenticated, showed bloodied bodies lying on the floor of the Fatemieh Mosque, also known as the Imam Bargah Mosque.
These explosions occur exactly a week after a suicide attack against a Shiite mosque in Kunduz (northeast), claimed by the Islamic State and which caused several dozen victims.
[ad_2]

Source link