News
Adulterated cocaine in Argentina: tensions still high in the Puerta 8 slum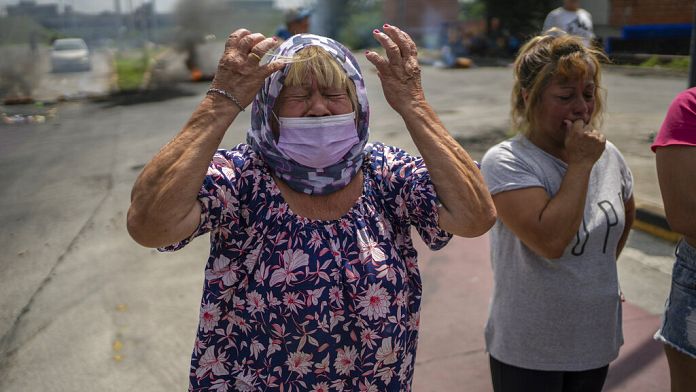 Tensions were still high this Friday in the Puerta 8 slum located in the suburbs of Buenos Aires.
Puerta 8 has been identified by police as the location that served as a point of sale for adulterated cocaine that has already killed 24 people in Argentina.
Arrests of small traffickers?
A previous report reported 23 dead, before the death of a person who had been hospitalized on respiratory assistance, according to a press release from the Ministry of Health of the province of Buenos Aires, which specifies that eight patients are still intubated at the hospital. hospital.
Thirteen people in total, arrested during various police operations since the start of the crisis, were to be heard by magistrates as part of the investigation into the origin of the murderous cocaine, indicated judicial sources quoted by the agency. Argentinian public Telam.
Among them is a known leader of a local drug trafficking network in the northwest of greater Buenos Aires, a 33-year-old man nicknamed "El Paisa" (The peasant). But at this stage, no link between the suspect and killer cocaine has been confirmed.
The families of some people arrested denounce the arrest of small hands of the traffic and not of the leaders. This is the case of Lucia Galloso, 67 years old.
"Beside my house there is a field where they sell drugs. Why aren't they looking for them? Why are they after an innocent girl who has nothing to do with this? How are we going to pay an avocado when we don't have enough to buy to eat?"calls out in tears the grandmother whose granddaughter has been arrested.
250,000 doses of cocaine sold every day
Massive intoxication has cruelly brought to light the strong presence of cocaine, including at low prices and of dubious quality, even in the most disadvantaged sectors of greater Buenos Aires. According to provincial security minister Sergio Berni, at least 250,000 doses, a low estimate, are sold there every day.
"Argentina's destiny will be the formation of oligopolies with these bands. And what we are already seeing on a small scale in the city of Rosario, will spread to the city and province of Buenos Aires but also to the rest of the country. "alert Monica Cunarrofederal prosecutor.
The substance with which the drug was cut has not yet been identified in the laboratory, but authorities believe it is an opiate derivative.
More than 20,000 doses of cocaine have been recovered during various police operations since the poisoning, without it being established the proportion of them contaminated. But several of these doses, in a small pink nylon package, looked the same, according to the prosecution.