News
A year after its commissioning, the trans-Adriatic gas pipeline is still disputed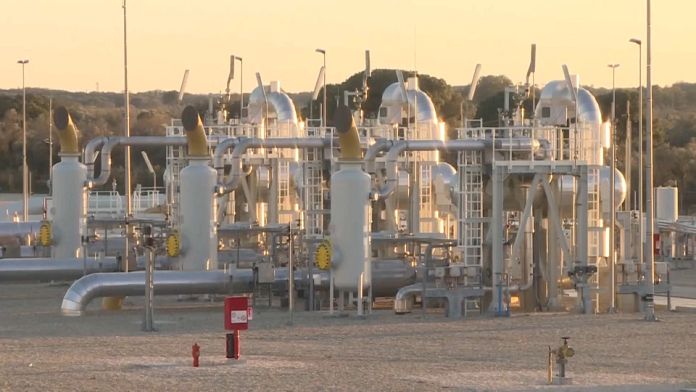 It is now more than a year since the Trans-Adriatic Gas Pipeline, nicknamed TAP (Trans-Adriatic Pipeline), was commissioned. Over 900 km, it connects the Italian coasts to the Greek-Turkish border. Thanks to the Southern European Gas Corridor, the Old Continent market benefits from gas from Azerbaijan.
The objective of this gas pipeline is to diversify the routes and sources of gas supply, while Europe is very dependent on Russia, which provides nearly 40% of imports.
But in the Italian region of Puglia, some people question the real usefulness of this infrastructure: "There is not really any diversification, firstly because Azerbaijani gas has a huge cost compared to its competitors, and secondly because the Russians hold a place within the Shah Deniz consortium, in the Caspian Sea, which produces this gas. Lukoil is the second shareholder. So I don't see any real diversification", explains Gianluca Maggiore, of the environmental association NO-TAP.
"There has been a huge increase in the price of natural gas: the situation on the market is therefore characterized by a shortage and high demand. In such a situation, the availability of an additional source of supply, from a different route to the previous ones, should put us in a stronger position.", estimates for his part Eligio Lo Cascio, director of operations of TAP in Italy.
Puglia is the very first access point for gas from Azerbaijan to Europe. For some, it makes Italy the preferred destination for a valuable natural resource, especially in this cold winter season. But for others, it's a wasteful infrastructure that does more harm than good.
"The environmental impact is enormous, indignant Gianluca Maggiore. TAP is currently on trial for polluting the aquifer with extremely toxic hexavalent chromium. Underground in this countryside there are huge amounts of concrete that have come into contact with the aquifer and according to tests carried out by the regional environment agency in 2017 the aquifer was tested contaminated by hexavalent chromium."
The company preferred not to comment, while the trial is still ongoing, but it claims to have complied with the 66 provisions required by the environmental agencies. "The plant is not intended to store gas, there are no chemical processes involved, there are no production wastes, which could be toxic or otherwise. So, from this point of view, the environmental impact is almost zero, even zero"says Eligio Lo Cascio.
The gas pipeline must convey from the Caucasus 10 billion cubic meters of gas per year, that is to say approximately 2% of the consumption of the European Union, Great Britain included. The EU imports around 250 billion cubic meters of gas from abroad each year, ie 70% of its consumption.