[ad_1]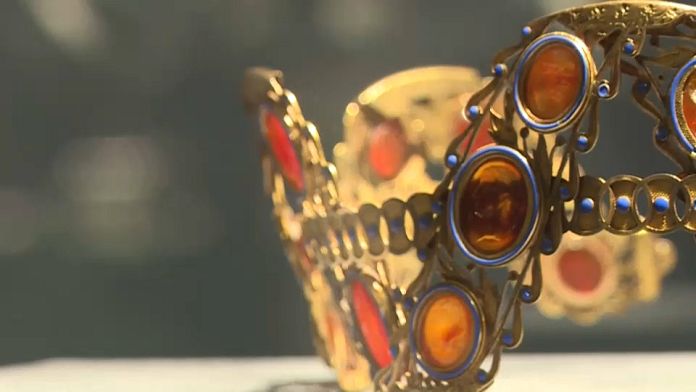 It is a treasure that Sotheby's will auction this week: one of the two tiars that belonged to Joséphine de Beauharnais, the first wife of Napoleon Bonaparte, is on display in London. The tiara could reach at least 350,000 euros. It is made in gold and enamel, in the purest empire style.
"You have the tiara, the headdress and the earrings, presents Kristian Spofforth, Sotheby's jewelry expert. These are the highest quality cut stones which we believe belonged to Empress Josephine and were made by a jeweler circa 1805. The style of these jewels is very reminiscent of the neoclassical era. "
A lover of men and luxury
At the time of her coronation, from the hand of her husband, Josephine wore a magnificent crown. This fickle wife loved luxury, like Napoleon I. In just six years, Joséphine spent more than 25 million francs at the time on jewelry and clothing. Unable to give children to Napoleon 1st, although she had two from a first marriage, she was forced to divorce in 1809 after a 13-year union.
The sale of her jewelry will take place on December 7 in London.
[ad_2]

Source link